If you thought Halloween was just for kids, think again. Every year, American adults spend $1.2 billion on Halloween costumes, which is much more than the $1 billion spent for children's costumes! If you're one of the techies or geeks planning on dressing up this year, these costumes are for you.
Old Tech Parts Transform You into a Cyborg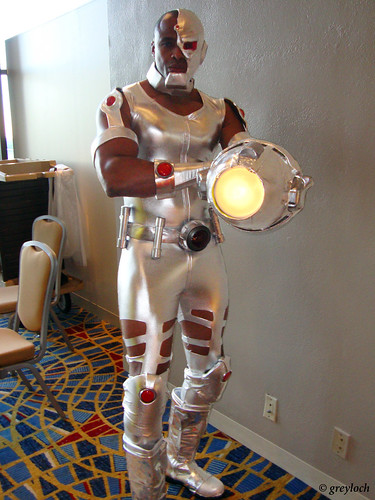 Image via Flickr by greyloch
The original Terminator film might have been released almost two decades ago, but ask any geek and they'll tell you cyborgs never date. It's easy to become one this Halloween and make use of all those out-dated gadgets you've had lying around for years at the same time. Just take apart your old printers, speakers, scanners, monitors and any other electronics you can get your hands on. Then weld, screw and glue the components together to create the ultimate cyborg armor and weapon.
High-Tech Helmet Turns Anyone into a Dance God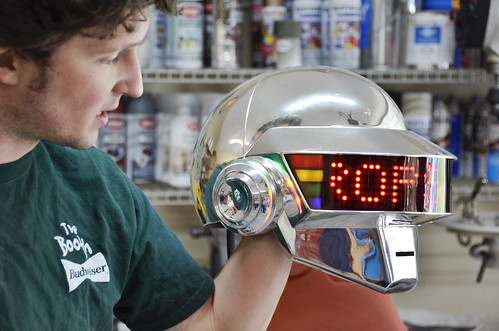 Image via Flickr by SparkFun Electronics
This helmet's far from a do-it-yourself project for anyone with average skills, but it's so fabulous that it deserves its place on this list. It took Harrison Krix of Atlanta's Volpin Props four months to painstakingly recreate this helmet, which pays homage to Thomas Bangalter of French dance duo Daft Punk. This shiny headpiece features 350 LEDs, which will run for more than four hours on a single charge. A custom programmed iOS app also allows the wearer to update the matrix while they're celebrating Halloween.
With such an incredible helmet on your head, it really doesn't matter what else you've got on. But unless you're as skilled as Krix, you'll need to start creating it now to ensure it's ready for Halloween 2014.
Light Up as Tron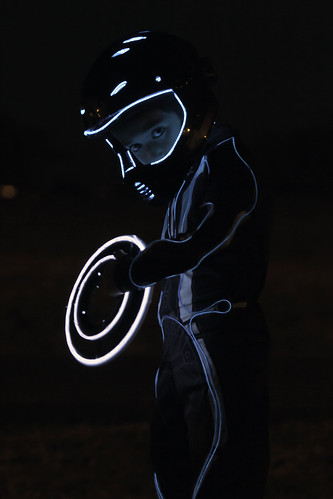 Image via Flickr by Vincent Fryhover
Costume websites have plenty of outfits that pay homage to Disney's science fiction favorite Tron. However, if you want your costume to light up, you'll need to either spend big bucks or do it yourself. Starting from scratch isn't as tricky as you think, thanks to the Internet's many DIY guides. These will vary, but most involve integrating electroluminescent wires into garments you already own.
The guys from Daft Punk also sport outfits with electroluminescent accents, so this method can actually help you create several Halloween costumes.
Go Medieval, Tudors Style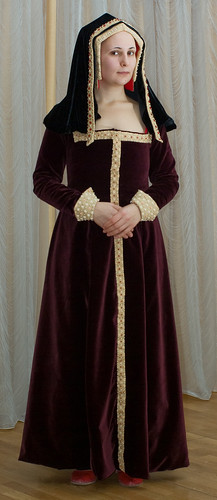 Image via Flickr by Ekaterina…
While sci-fi and fantasy homages dominate geek Halloween costumes, some will be marching to a different beat. With the success of the Showtime series The Tudors, you can expect to see many Halloween costumes inspired by 16th century England fashions this year. You could choose a King Henry the VIII costume like this one, or grab a corset and ornately embroidered gown to become Catherine of Aragon, Anne Boleyn, or any of the monarch's other wives. Don't forget a crown or coronet for the final regal touch.
Zoltar on the Move

Image via Flickr by Jonathan Gleich
Remember Zoltar, the fortune-telling machine that transformed Tom Hanks from a 12-year-old boy to a full-grown man? Jonathan Gleich sure does and he created a killer Halloween costume to remind us all of this pivotal character from the film Big. Admittedly, this costume was created for the Coney Island Mermaid Parade, where he won first prize in the motorized float division, but it could certainly be recycled for Halloween!
Gleich's attention to detail helped his costume make this list, but it's that motorised component underneath that made it that much cooler. Gleich, who's a notable Segway activist, actually mounted the costume to his favorite mode of transport to help him get around. That's a good thing too, because traveling with an antique fortune-telling machine can't be easy!
Trick or Treat as Tetris with Friends
It'll take a few friends to get on board for this one, but if you can convince them to join in you'll definitely turn heads. It just takes some well-placed cardboard boxes and some bold colored paint to turn your inner circle into a selection of Tetris blocks.
Make sure you do your research to get the block design and colors just right. With the game selling more than 40 million copies since its launch in 1982, you'll surely come across someone who'll call you out if you get the details wrong.
Pay Tribute to Steve Jobs This Halloween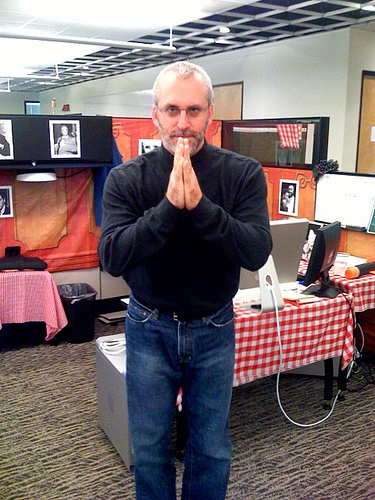 Image via Flickr by Steve Ganz
If all these Halloween costumes sound like too much effort, then a Steve Jobs costume might be for you. It couldn't be easier; a black turtleneck sweater and your favorite pair of blue jeans is all it takes to create a basic Steve Jobs costume. But of course, the devil's in the details. Grab some rimless glasses, dye your hair gray and grow a beard if you have time to become the spitting image of the revered Apple co-founder.
Dress in one of these geeky costumes and you're guaranteed to stick out amongst the trick-or-treaters in your neighborhood.