There's nothing quite like a great album to set the mood. Whether it's tunes to keep office spirits up, liven up a dinner party, or create a romantic haven at home, background music is an essential.
Here are a few albums worthy of checking out:
Mumford and Sons: Sigh No More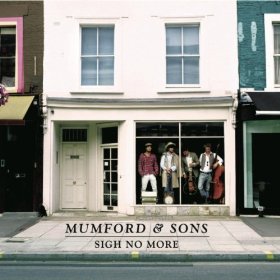 This British rock-meets-country foursome has been gaining huge press in North America over the last year, selling out their most recent tour.  Yours truly had the lovely opportunity to watch them play a tiny venue a year ago, before their album had released in North America!.  Their debut album is a lovely mix of soft ballads mixed with high-energy banjo-filled tunes.  Perfect background music in the office or tunes to clean the house to!
Robyn: Body Talk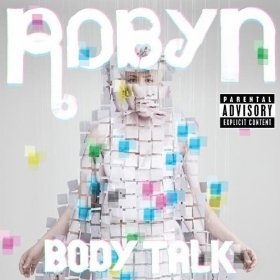 Robyn's first full album in five years totally delivered to craving fans!  A little bit of electro, a touch of acoustic, lots of good-time dance tracks.  Perfect for girls' night!
James Blunt: Some Kind of Trouble
While James Blunt's third album isn't officially released until next week, we're loving what we've heard thus far.  More upbeat than some of his previous work, but still with plenty of crooning balladry, Some Kind of Trouble is sure to please Blunt fans.  Perfect for curling up with to catch up on your fave fashion sites or in bed with a warm body.
[Amazon]