E-commerce site, Everlane, has decided to take a different approach to retail. One that might make us feel a little less guilty about opening up our wallets! At only 27 years old, Michael Preysman founded the site and aims to reinvent retail by offering luxurious versions of wardrobe staples without the sticker shock. It's a well known fact that designer pieces can sell up to 8x more than what it actually costs to make them, and Everlane wants to change this.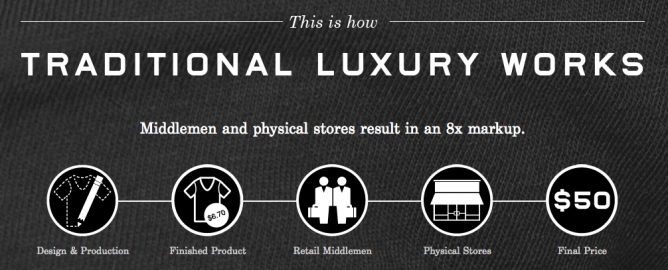 By operating online only, the site is able to completely cut out the cost of the middle man; meaning that the pieces go directly from the manufacturer to Everlane themselves. And since Everlane is acting as the retailer and the brand, their aren't any brand mark ups on the items! Plus by operating online, the site is also able to save on the actual costs for a physical store. So what does this all mean for you? Well, considering Everlane's products are made in the same factory as the rest of your designer goods, it basically means you are paying a price 8x cheaper online than you would at your local mall.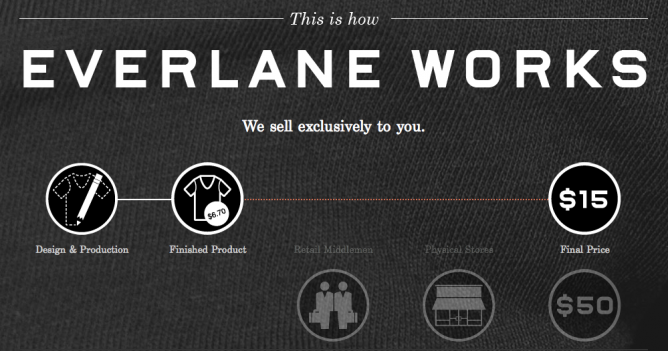 With absolutely nothing priced over $100, the site sells basic collections of t-shirts, totes, sweatshirts and belts, aiming to keep things simple for online shoppers who are often faced with too much choice as noted by Preysman: "Online retail is a mess. People need choice, but at some point choice is too much. You end up spending six hours browsing and more unhappy than when you started."
Although the site remains an online venture only, this week they will be opening a pop-up shop, cleverly titled "Not A Shop", in Manhattan on Prince Street. The pop-up venture is meant to display the Everlane merchandise in a more traditional setting so customers are able to see just what they will be purchasing online. If you want to check out this "Not A Shop" pop-up shop you better hurry because it's only staying for four days between June 28th and July 1st! Check out Everlane's website for more details!