Estée Lauder is set to make a powerful impact in the luxury department by relaunching its Advanced Night Repair serum campaign via a digital magazine. The magazine is available on a social application called Flipboard. It provides a chunk of content from well-known Hearst magazines, including: Elle, Harper's Bazaar and Marie Claire.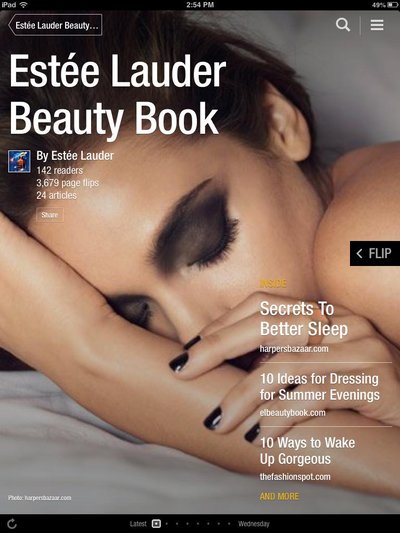 "Flipboard is a convenient app where women are already engaged with lifestyle content," says Gustavo Andriani, vice president of North America marketing at Estée Lauder, New York.
By teaming up with Flipboard, Estee Lauder hopes to reinvent and capture a greater audience for its Advanced Night Repair serum. The fact that established publications are writing for the beauty book simply adds to the products credibility and draws a larger target market.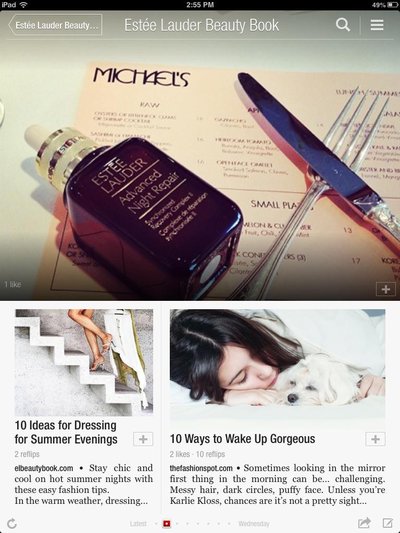 The beauty book includes 24 articles, which have an underlining theme of sleep restoration. Readers can either like the page or "reflip" it to their followers. This is definitely a strategy that gives Estée Lauder a leverage in the market.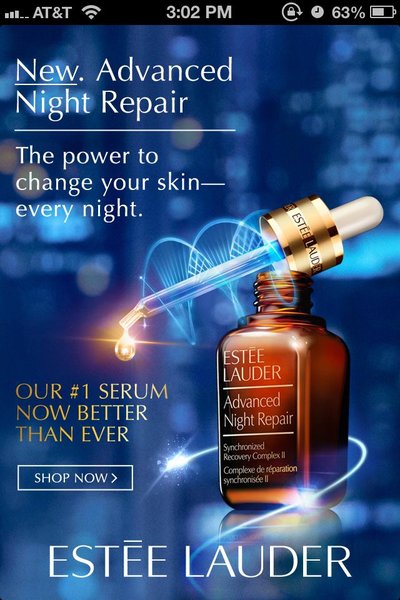 Via Luxury Daily