It's that time again, folks! The holiday season is just around the corner, which means holiday shopping! Topshop and Pinterest want to help you make your holiday season easier with their online holiday gift guide.
Teaming with up Pinterest, they created an all digital-campaign entitled "Dear Topshop" that covers all aspects of the holiday season from decorations to finding the perfect dress. The campaign will focus on customers creating and submitting inspirational boards that will showcase everyone's holiday needs.
To help users find the perfect gift or outfit, the online gift guide will have easy search categories such as "A gift that will wow", "All things that sparkle" and "A bit of romance." Each of these boards can be pinned, shared and shopped through all of Topshop's digital worlds. To encourage user activity, the top pinned product will be featured on the brand's homepage daily.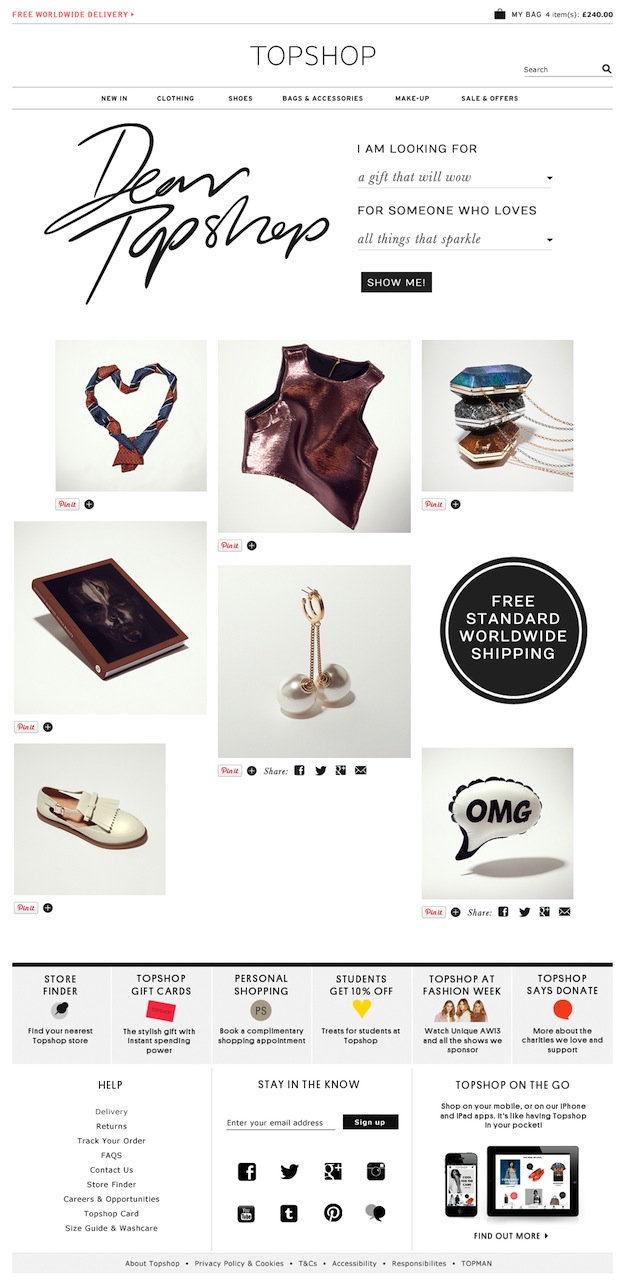 (Via PSFK)