Grace Choi may have just changed the face of the cosmetic industry. The Harvard business beauty has come up with an extravagant sort-of-doesn't-seem-real method of printing your own makeup right at home.
Before you become a skeptic, it seems like Choi has a method to her madness.
Her research at Harvard made her realize that cosmetic brands such as Urban Decay, MAC, Bobbi Brown, etc. create countless numbers of eyeshadow/cheek colours for each season. It would cost a fortune for any beauty guru to try and keep up with the latest trends. So, Choi has come up with a wallet friendly way to get your makeup in the 21st century. Her research indicated that the ink in printer cartridges is the same ink used in cosmetics, both are FDA-approved. As a result, choi developed a mini 3-D printer called "Mink" that allows anyone to print eye and cheek colours from a click of a button.
How it works:
1) Plug Mink into any computer.
2) Find a colour you like.
3) Use the colour picker and copy the hex code of your chosen colour.
4) Paste that code into a new document (like Photoshop) and the colour will pop up on the screen.
5) Print the colour just as you'd print any paper document and the finished result should be a small pan of colored powder from the Mink-provided container.
Choi demonstrated Mink at TechCrunch Disrupt last week and finished the demonstration by dipping a makeup brush in the freshly printed powder pot to illustrate that the colour is just as pigmented as over-the-counter products. Check out the video below to see the demonstration in full!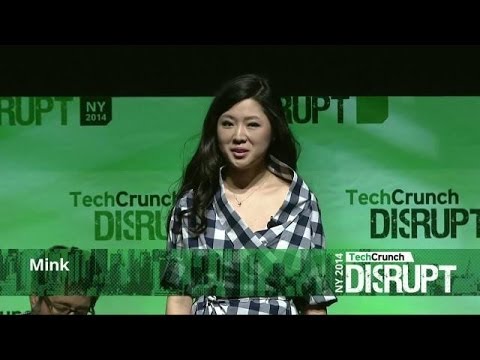 Would you purchase Mink? Do you think it's genius or just another silly idea? Let us know your thoughts by commenting below or Tweeting us @Fashionotes!
Via. Green Prophet