Sephora has announced the exciting launch of their 3-D Augmented Reality Mirror which simulates cosmetics on a users face.
There's no argument that cosmetic testers are a tad gross and, not to mention, full of bacteria. Of course employees will say they disinfect the makeup, but there's still a feeling that builds inside of me when I realize that I truly don't know where this product has been. Personally, I don't try on the makeup at Sephora or any cosmetic store, especially anywhere near my face. I'll typically test products on my hand or wrists, but we all know that this method can never truly show what the products look like on your features. As a result, I gamble a 50/50 shot to whether I like the product (oh the woes of shopping for that perfect beauty item).
With Sephora's more pricer items, the beauty retailer wants to be sure you're satisfied before you make a purchase. As a result, they have found a solution to try on makeup without having to physically try it on. Thank goodness for modern technology.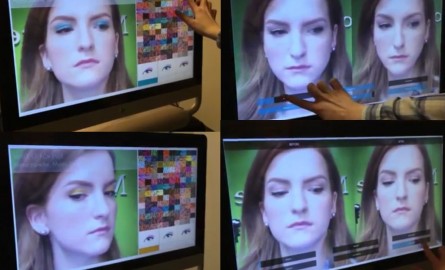 Whether you're at the kiosk or on a mobile phone, Sephora has teamed up with virtual reality technology company ModiFace to launch a mirror that will simulate makeup on a person's face. The unique technology tracks a person's facial features and "applies" a product, such as eye shadow, to your face through a camera's video stream. Customers can try out multiple colors and textures by tapping the color on the screen and see how it looks from all angles simply by turning their face.
When a customer has pre-purchase confidence, sales rise at beauty counters by 120 per cent. Pretty good number and job well done to Sephora who keeps adding technological breakthroughs to enhance a shoppers experience.
To see the mirror at work, watch the video below.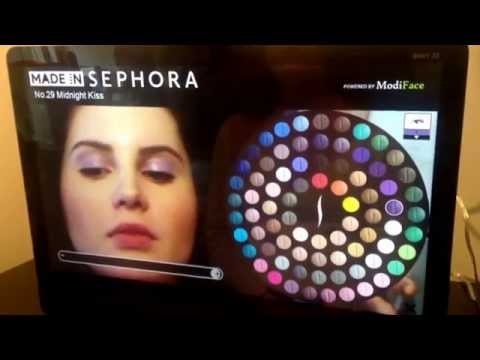 Do you use testers at cosmetic stores? Do you think the augmented mirror will be beneficial? Tweet us @FASHIONOTES.
Via. PSFK