Imagine traveling the world with your one and only love holding your hand along the way. This is exactly what Murad Osmann shows on his Instagram all the time.
Russian photographer, Murad Osmann has over 4K followers on Twitter and over 100K likes on Facebook. However, Twitter and Facebook are only there to promote and support his main social media network - Instagram, which boast over 2 million followers.
What makes Murad's Instagram so popular? His feed is filled with one theme: His girlfriend holding his hand in different parts of the world. Whether they're in Madrid, New York, London, Paris, Jordan or Hong Kong, you'll always see the back of his girlfriend, holding his hand and leading him places we can only dream of going.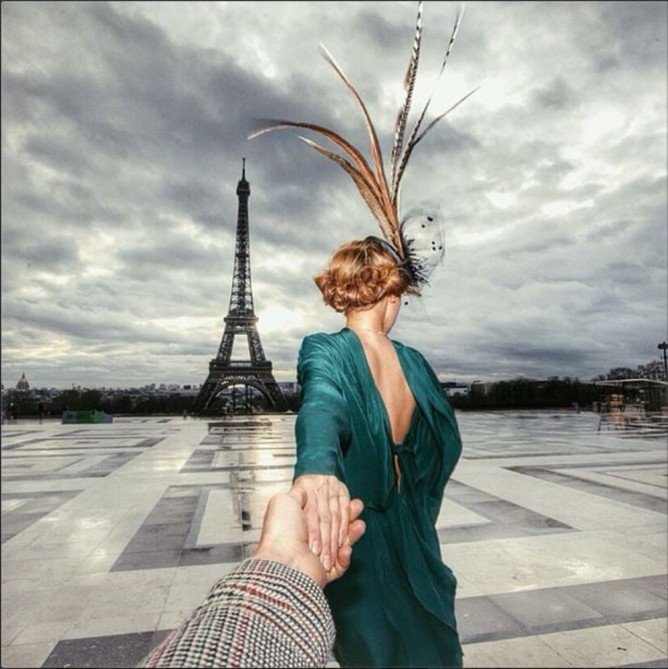 His girlfriend, Nataly Zakharova wears the most beautiful outfits in every shot. The photos are beautifully stylized, making the viewer want to look everywhere from Nataly's fashion to the stunning surroundings.
For breathtaking photos from around the world, check out the social media star's Instagram! Here are some of our favourites below!