What does Apple and Disney have in common? We think you'll love what the two mega-companies are brewing. Find out what it is and other fashion & technology news you need to know today!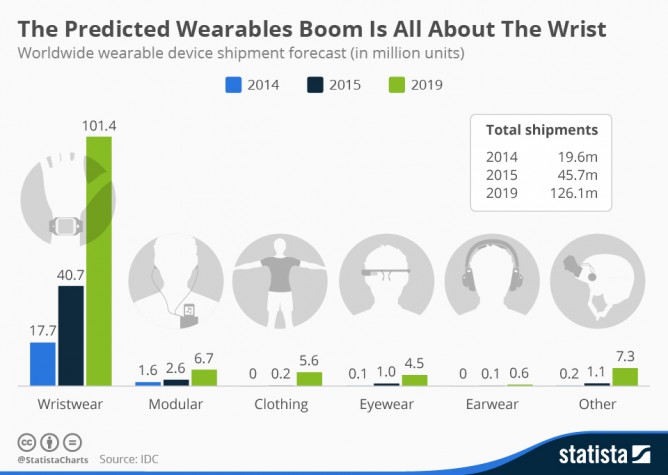 How to Buy an Apple Watch
Financial Post says some loyal Apple fans may not like the new approach Apple is taking with the Apple Watch launch. Is it a bid to make the Apple Watch buying experience more personal or to create an aura of luxury and exclusivity for the wearable? [Financial Post]
Disney Gets In the Wearable Game
You wouldn't think Disney would be making wearables but the company has created a wearable to help you get the best out of your experience at the Disney World theme park! The tech wrist band lets users do things such as purchase items and check in their hotels! [Techno Buffalo]
What Do We Want in a Wearable?
Wearables are the future of fashion and technology but not every idea is a great idea. According to statistics, wearables for your wrist like smartwatches will dominate the market. Wearables for your face however is not a trend tech companies are focusing on. [Venture Beat]