The new "it" model is Lucky Blue Smith, the 16 year-old model with a huge fan following on social media!
Platinum blonde, dark eyebrows and icy blue eyes. These are the most recognizable features of the most sought after male model in the world. The 16 year-old, Lucky Blue Smith, was born into a family of models. His mother is a former model and he has two sisters who also currently model (Lucky has three sisters and they're all in a band together).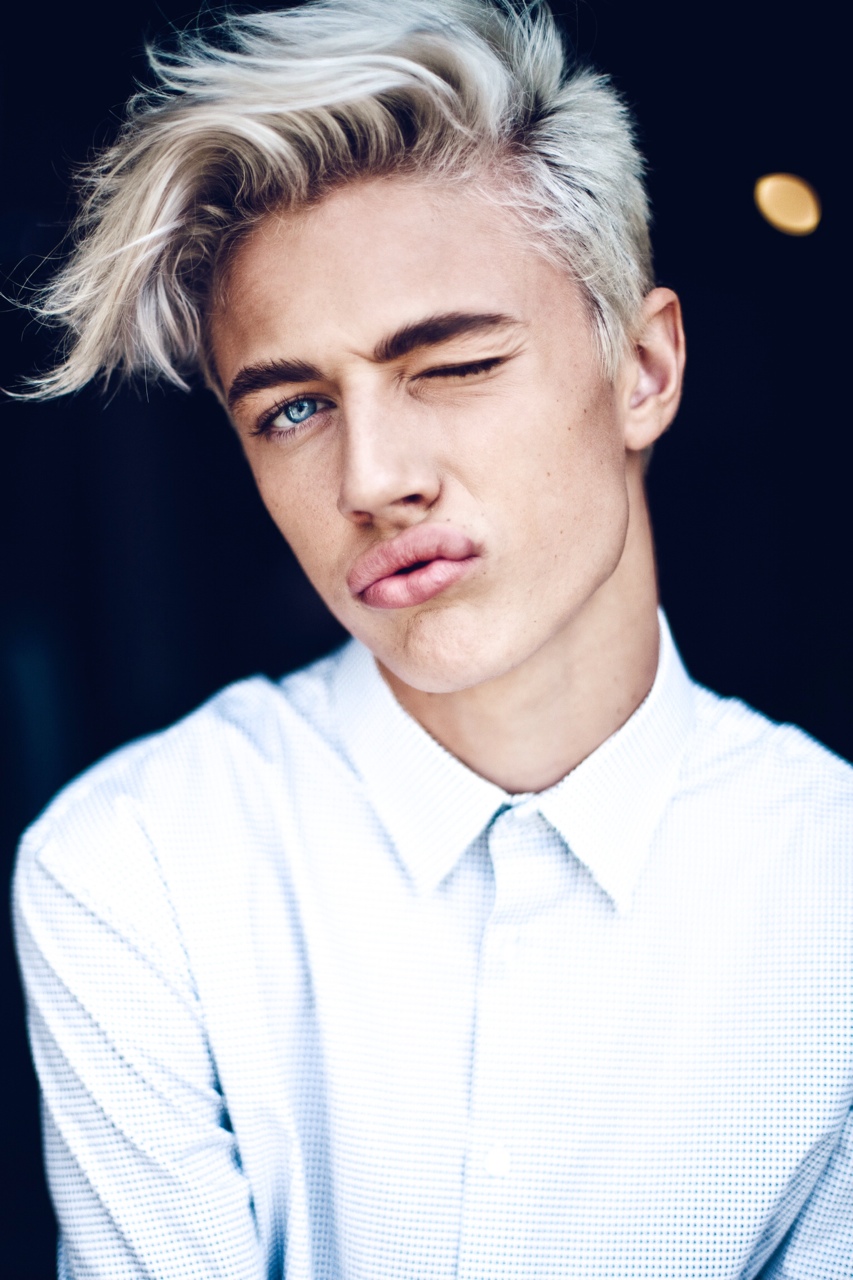 What separates Lucky from the other male models out there is a huge fan following and the influence he has over his loyal teenage fans. When Lucky travels anywhere, he simply has to tweet to his 100,549 followers or post a photo to his 852,000 followers on Instagram saying where he'll be - and his fans will show up! Within a few minutes, you might see 50 or 60 screaming young girls waiting to get an autograph with Lucky.
Lucky has walked for designers like Robert Cavalli and Burberry, modeled for H&M and Tommy Hilfiger, and continues to book the most prestigious modeling jobs in the world. As Lucky's star rises, his social media following will surely rise to the millions as well!
Check out our favourite shots of Lucky Blue Smith below!