Every student has a hobby, but Mina Gerges' involves false eyelashes, wigs, bubbles in bathtubs, duck lips and a generous amount of photoshop. Meet the self-confessed Kardashian-obsessed student that's guaranteed to be your new best friend.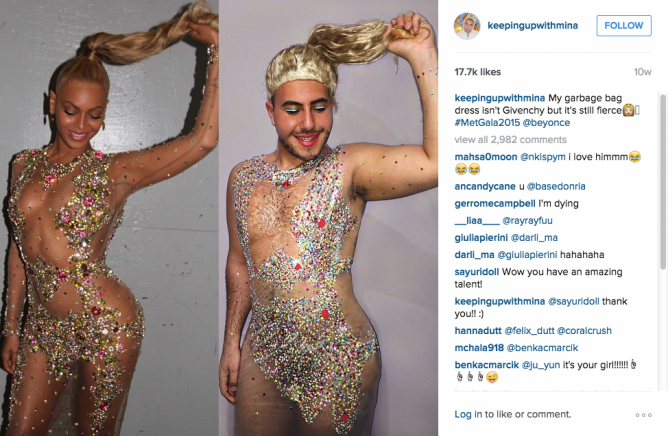 Mina is a University of Western Ontario media student that spiked to social media fame in 2014 when he started his Instagram account, Keeping Up With Mina. To date he has an army of over 134K followers that embrace his hilarious spoofs.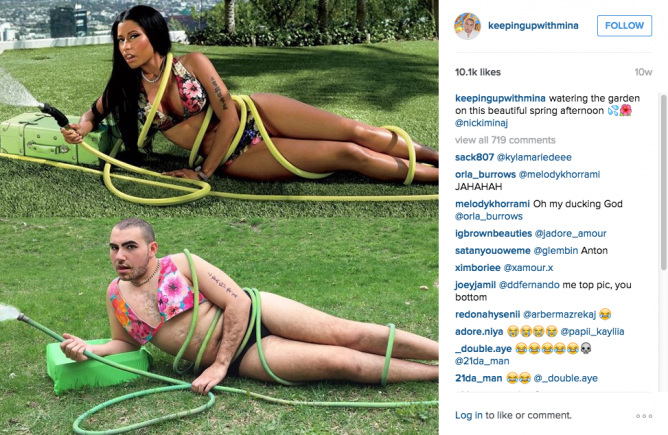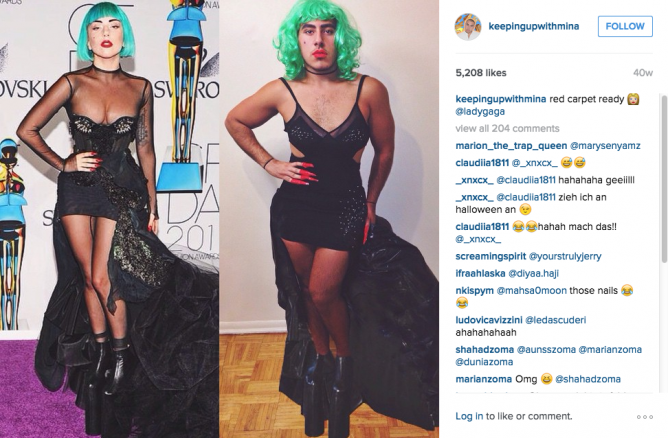 Mina posts recreations of famous celebrity photos of everyone from Queen Bey to Kim K. Although he may look nothing like the celebrities he imitates, his photos are perfectly accurate.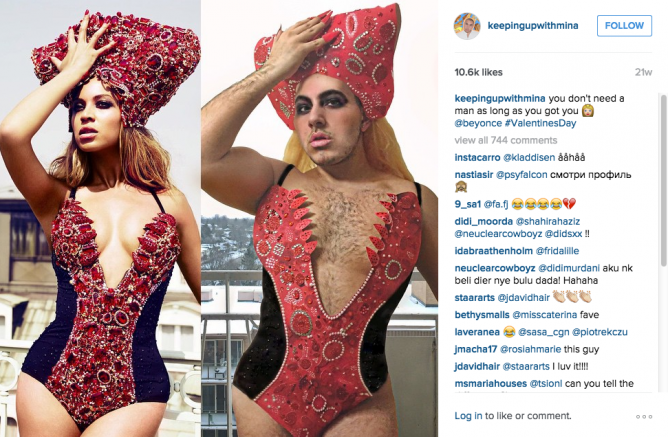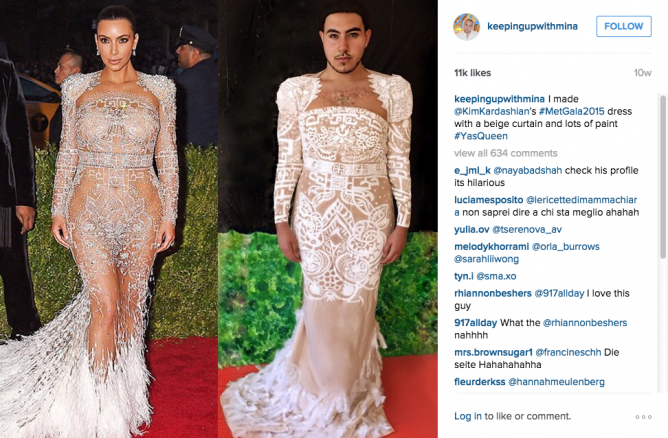 Mina makes each outfit himself - arts and crafts style. He purchases curtains and holds them together with pins and glue. Each photo takes about two hours to prepare, including costume, lighting and striking the perfect pose, but Mina believes it's an accurate representation of how long celebrities take to get ready in reality. By doing everything himself, he hopes his creations will highlight the extreme celebrities go to promote an unrealistic image.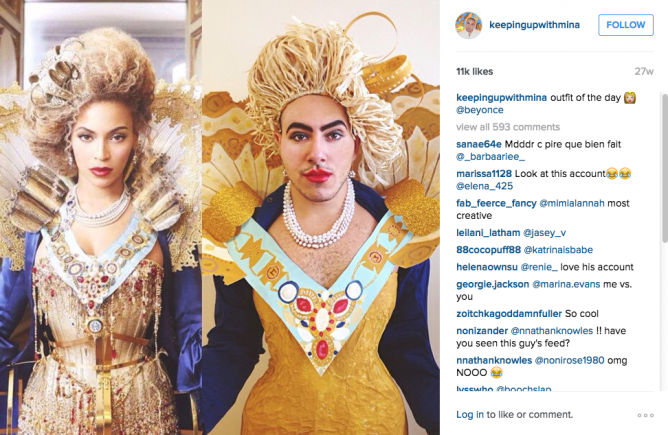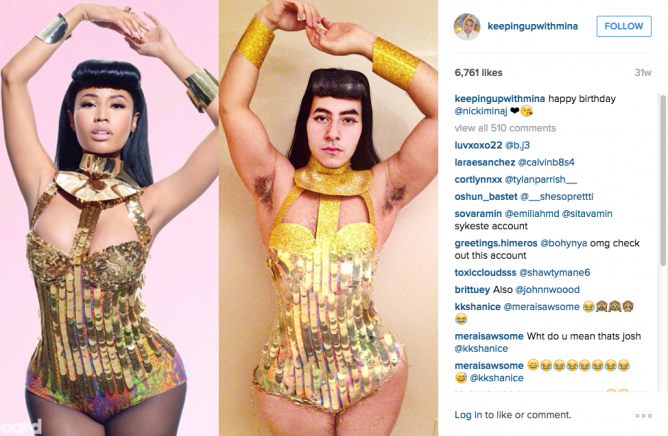 Most consider Mina's Instagram account a parody when in fact he says it's about empowerment. He loves the idea of demonstrating that people can be themselves, however eccentric. He hopes that his personality will help others express theirs and share their individuality.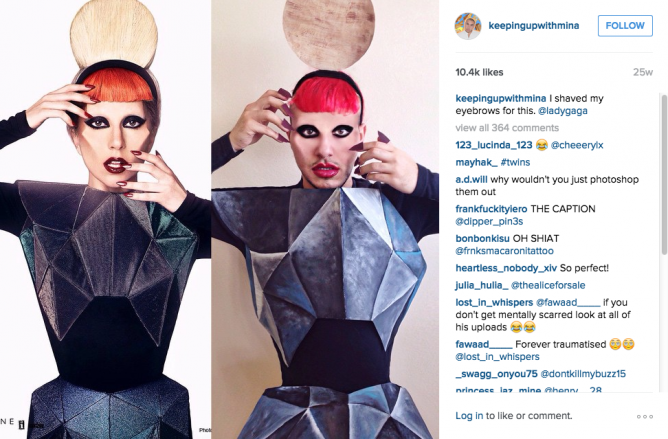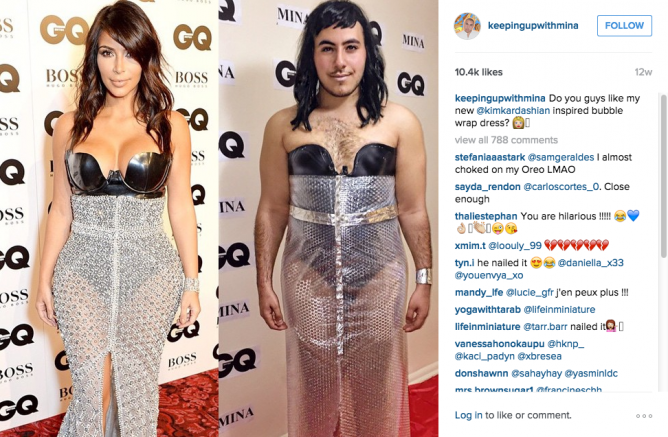 On his 20th birthday, Mina posted a photo of himself as Beyoncé with a crown on his head. This is the moment Mina decided to follow-through with his recreations because he's determined to tackle the negativity and issues around self-expression.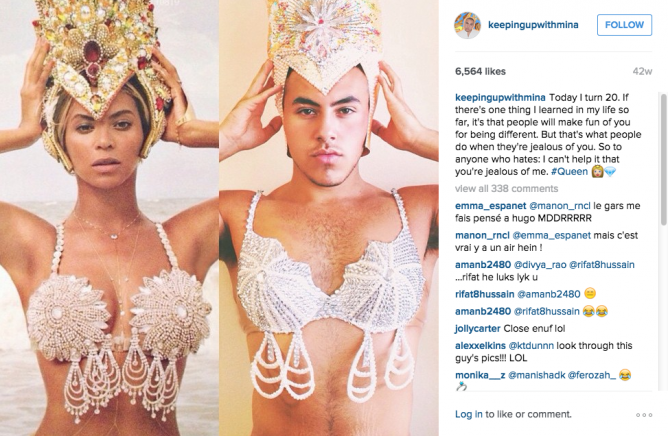 In an attempt to normalize the idea of a man wearing makeup and dresses, Mina continues to create more elaborate photos and push the boundaries of self-expression.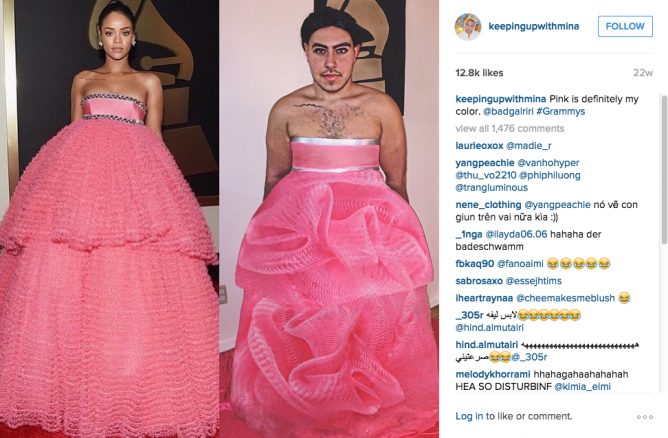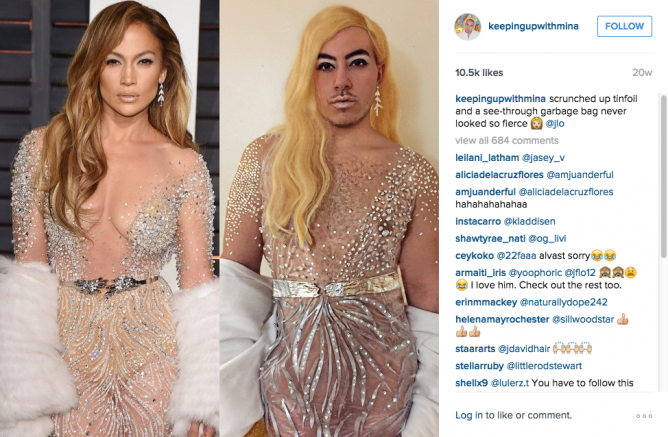 In the end, Mina says it's a stress reliever. "Some people go out and drink, I'm staying in and taking a Beyoncé picture. I need to be Beyoncé!" Mina Gerges is this week's social media star.