As part of their ongoing STORIES travelogue series, outerwear label, ParaJumpers, has released their second fashion film titled "Another Season, Another Story." The film features Simone Polga, the Italian-born creative director of MAD (Matiz Architecture & Design) giving his perspective of New York City while exploring the different landscapes the city has to offer outfitted in the Parajumpers' Harris coat.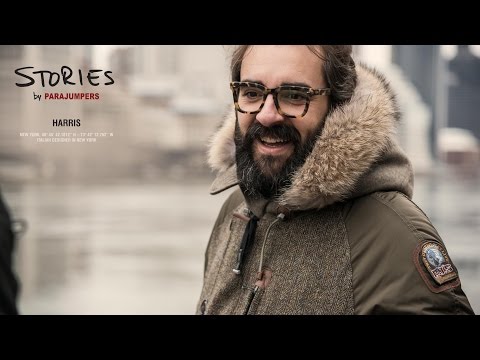 During a tour of his city, Polga transports us to Roosevelt Island, a thin strip of land in the East River between Manhattan and Brooklyn. "It gives my soul peace," he says of the unique vantage point. "You can see the skyline from another point of view – it shows the power of the city."
Parajumpers is a collaborative project between Ape and designer Massimo Rosetti nearing its ten-year anniversary. The brand is inspired by the men of the 210th Rescue Squadron based in Anchorage, Alaska, who are highly trained for extreme rescues and recoveries in the wild. It is this sensibility that seems to drive the creative direction of "Another Season, Another Story," as the film pushes a lifestyle and sensibility much more than it features any of the collection.