Here at FASHIONOTES, we love a good wearable. But the thing is…some of them are kind of, well, ugly. Clunky, chunky plastic devices designed to track our fitness and cramp our style. Thankfully, that's where the power of fashion technology comes in and wearables have evolved dramatically into cute accessories for everyday life.
And we gotta say, it looks like Kate Spade has made some of the cutest.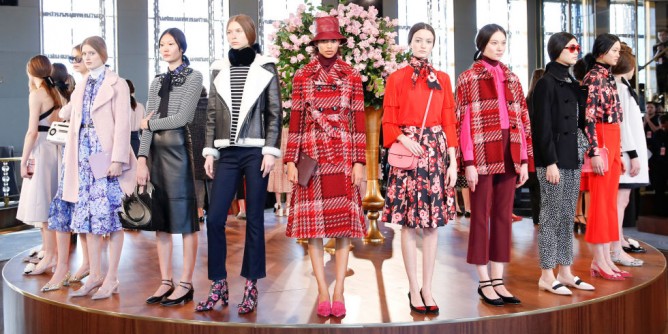 Leave it to Kate Spade, dedicated to be playful, flirty, and sweet in everything they do, to come up with three wearables that are more than wearables. The brand known for its polka dots and florals has teamed up with the Fossil Group for their first-ever tech collection and the results are beyond adorable.
The collection is currently comprised of three pieces: two wearables and a smart watch. Each device looks completely different from the other, meaning that you can pick the one that best suits your needs…and your wardrobe.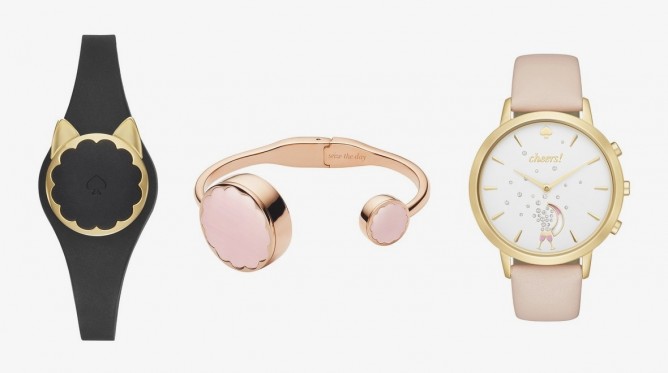 One device is your standard silicone tracker, another has more of a bangle feel, and the third is your standard smart watch. Our personal fave? The tracker with its little cat face! See? We told you it was going to be cute. But did you think it was going to be this cute? The smart watch even has two champagne glasses clinking!
The devices will be able to track your activity levels, your sleep patterns, change music, take selfies, and connect to a Kate Spade mobile app. Unfortunately, there's no clear indication as to which device will do what, but as is typical with most wearables, we imagine you'll get more bang for your buck based on the price tag. Currently, the devices range in price from $150 to $250.
Guess it's time to start saving.