German actress Diane Kruger recently became the latest face for Chanel Beauty, and she isn't taking the commitment lightly. Kruger is the epitome of a Chanel woman in its latest commercial for Chanel Skincare, as well as in a personal sit down with the brand.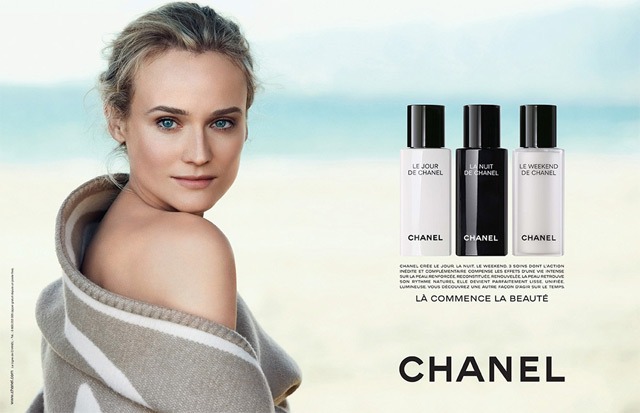 Kruger radiates in both videos released this week. The first release, a commercial for Chanel Skincare, showcases Kruger's natural beauty in a way that represents the pure class of a Chanel woman. Chanel's La Jour La Nuit, and Le Weekend skincare lines are front and centre in this commercial; these resynchronizing face care products are designed to restore and strengthen skin cells by adapting to the natural rhythm of a modern women's life. How chic! Kruger showcases her flawless skin in the commercial through various settings - both city life to beach beauty. Watch Kruger's Chanel commercial below.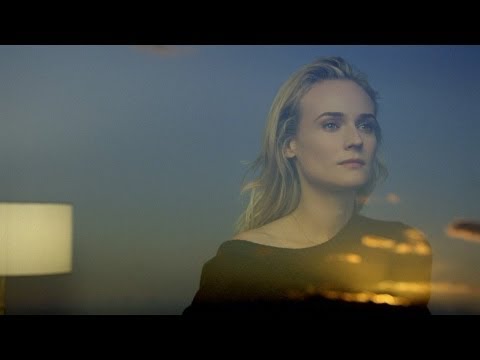 Kruger is taking her commitment to the Chanel brand very seriously; as apparent in her personal one on one sit down with the brand to discuss all things beauty and Chanel.
"The elegance and subtlety of Chanel and the Chanel woman have always inspired me," says Kruger. "I believe that beauty is not skin deep. I think that beauty is something that you earn. It's a question of curiosity, culture, a certain strength of character."
Kruger demonstrates her flawless bilingual skills by holding the interview in Coco Chanel's native French language. The video is the first in a series; look for three "Where Beauty Begins" videos to be released over the upcoming months.