October is full of rich colour palettes, and with Halloween approaching, it's no wonder the colour themes of the month include the vibrant, sometimes shocking, shades that bring out the ghouls, witches and goblins on Halloween night.
EYES:
Falsies are in abundance on Halloween night, especially if you are channeling your inner slinky black cat or wicked witch. Urban Decay's Urban Lash ($15) is the perfect enhancement for your night-owl eyes. Eighteen exclusive lash designs give you a variety of looks to create, depending on your mood. The lashes come in 1/4, 3/4 and full lash widths for mega-sexy looks or coquettish flirting.
Give your Catwoman costume the final touch with a sweeping cat eye using the 24/7 Waterproof Liquid Eyeliner ($19). The long-lasting liner will accentuate your eyes, especially in the vivid colors of Woodstock and Siren.
Miley Cyrus is one of the top costumes you'll see roaming the trick-or-treating scene. But if that scales a little too juvenile for you, lead with a Lady Gaga-theme and don Violent Eyes Glitteratti ($9.99) in Rainbow, Sapphire or Union Jack.
Trick-or-treat beauty trends this fall include red eye shadow. The Love+ Pressed Eyeshadow ($12), from the Addicted to Pretty collection, isn't for the bashful. Mix your bloodshot peepers with a bleached brow and you will scare up some chatter on Halloween night.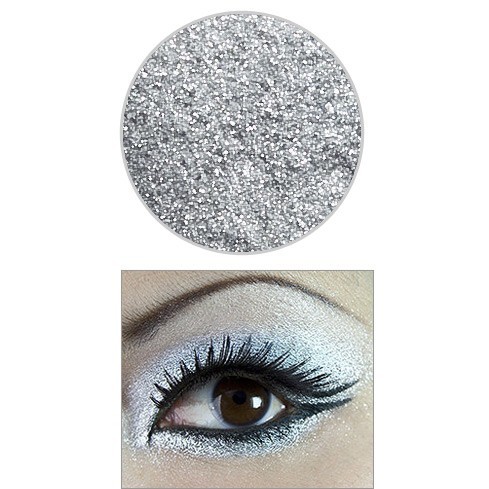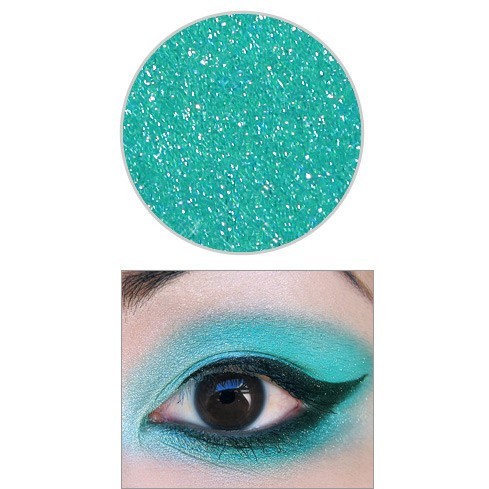 For your fairy look, the shimmery Paperdoll Loose Eyeshadow ($12) in a super-sparkly lavender or the Frostbitten Loose Eyeshadow Trio ($30), which includes Birthday Girl (pink), Tiara (platinum) and Darling (teal).
LIPS: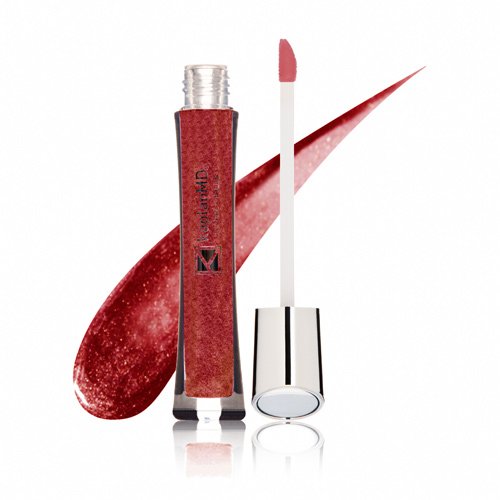 Bergdorf Goodman
Blood-red lips are a staple during the fall and winter and can easily be translated in to your Transylvania Princess costume. Add a trickle of blood to your pout with Kaplan MD Lip 20 Treatment Gloss ($30) in Wine Sparkle. This high-pigmented gloss is an anti-aging lip treatment that hydrates and plumps while repairing and protecting your lips.
Tom Ford Beauty Ultra Shine Lip Gloss ($45) in Love Bruise will give you that once-bitten look that will have your date at his knees. The gloss' velvety texture can be worn alone or layered for added dimension and shine.
NARS' Semi Matte Lipstick ($26) gives your pucker a full-bodied stain that will create drama to you Elvira costume. Our favorite colours (and names!) include Fire Down Below and Shanghai Express.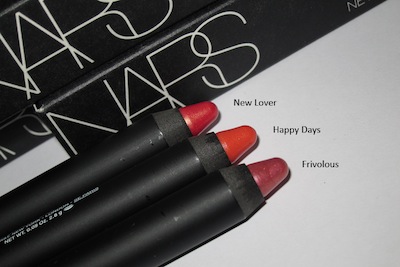 Once your pout is painted, outline it with the Velvet Gloss Lip Pencil ($25) in Baroque, Happy Days, New Lover and Frivolous.
Glow-in-the-dark:
Fluo Night ($40) by far is the reason to celebrate Halloween! This extra fine dust of fluorescent pigments is formulated to have an instantaneous reaction to UV light and gives you a glow-in-the-dark essence. Combine with any gel-based product or the run-of-the-mill moisturizer for streaks or all-over glitter.
Bring out your wild side with the Micro Glam Strips ($5) for your hair. The eight-inch long synthetic extensions simply clip into your hair and give the finishing touch to any costume. Show off your locks with Electric Banana, Electric Lava, Shocking Blue and Pretty Flamingo.
Dizzy up the dance floor with your glowing digits. We love the Disco Glow Set ($8), which features Orange Glow, Green Glow and Purple Glow.