It's rare to find someone who is doing what everyone else does but manages to make it innovative and different. This talented individual has found a way to combine his love for fashion, architecture and illustration to create beautiful masterpieces.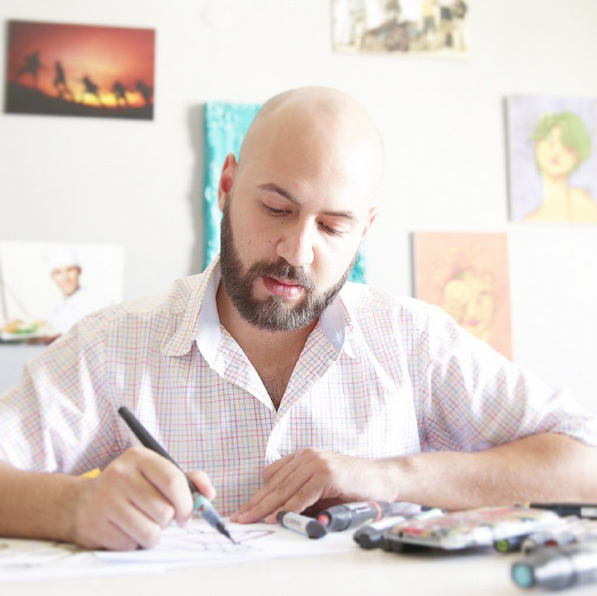 Let me introduce you to fashion illustrator and architect, Shamekh Bluwi. Growing up in Amman, Jordan, Shamekh, studied Architecture in college. It made him realize how much he loved contradictions and textures, a technique he now regularly applies to his artwork.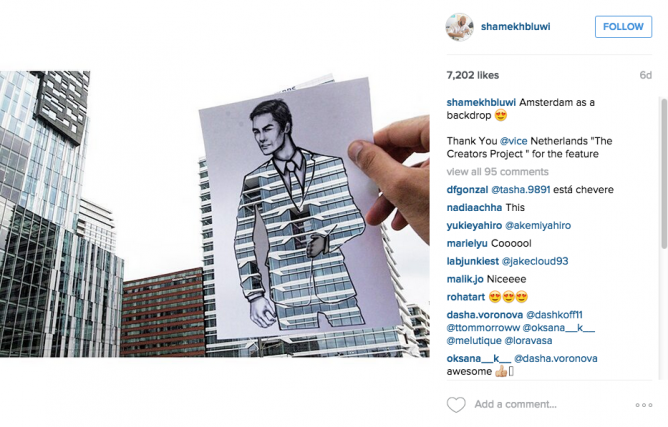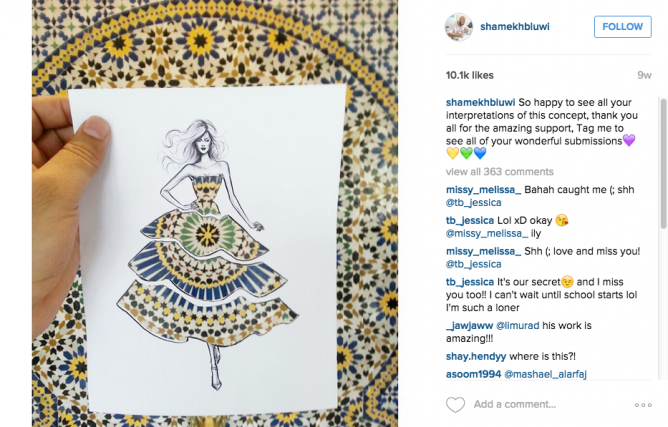 Now for his beautiful artwork! Shamekh uses Jordan's cityscapes and landscapes to fill in his cut-out fashion illustrations. The outfits of the women and men become whatever he chooses to hold them up against. There is truly an art behind finding the right colors and patterns to become the design and print of each garment.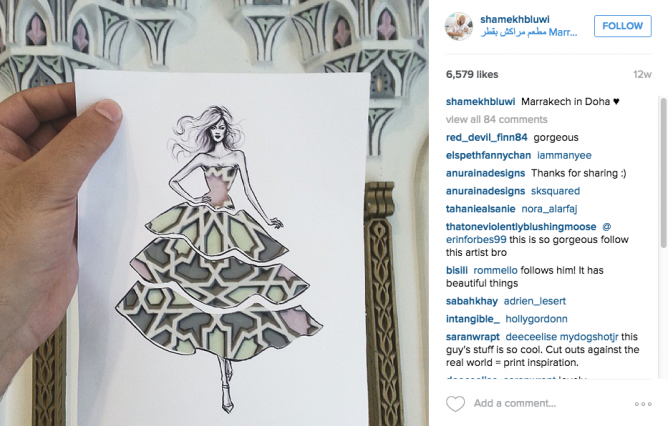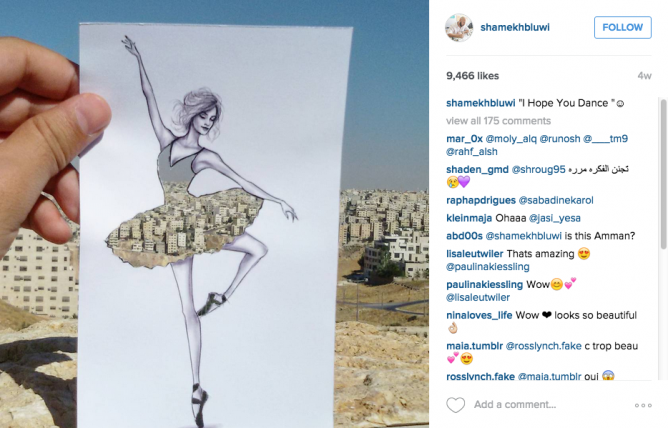 Although fashion illustration wasn't a planned decision for Shamekh, he has gained much notoriety from designers and celebrities such as Roberto Cavalli, Stefano Gabbana, Gigi Hadid, Valentino and many more.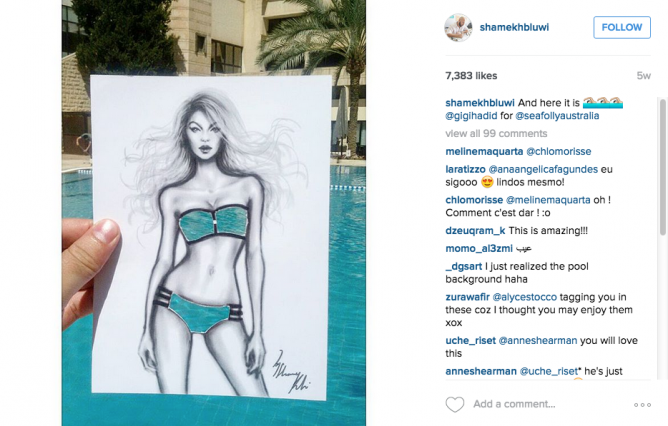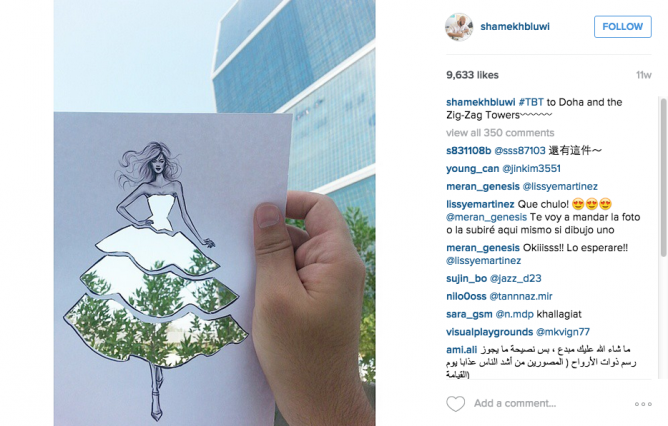 Currently, Shamekh is looking to open up his own design house that focuses on two elements, fashion and architecture. From urban greenery and bustling city streets, to sunsets and high-rise buildings, Shamekh's designs are making an excellent source of inspiration for the future of fashion. Shamekh Bluwi is this week's social media star.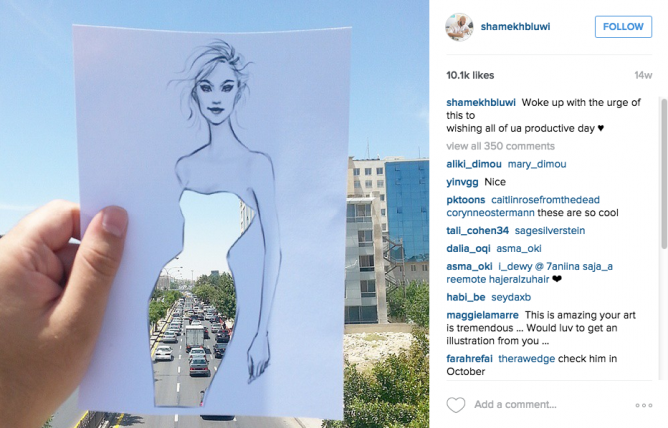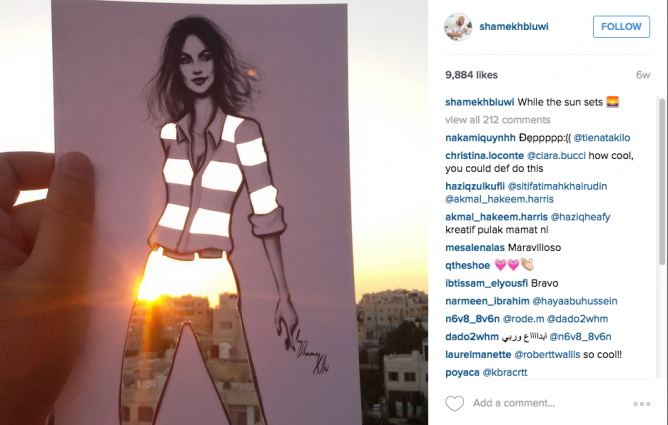 "Fashion is architecture: it is a matter of proportions." - Coco Chanel