From embellished bandanas to sustainable wardrobe upgrades, some our favorite YouTubers are giving us festival-ready DIY ideas that are eco-friendly and won't break the bank!

Celebrity Inspired DIY Coachella Accessories by InnerMaverick
Are you inspired by celebrity festival looks? Then let Nadia a.k.a. InnerMaverick help get you ready to light up the festival with chokers and bandanas worn by Bella Hadid, ManHunt and Chiara Ferragni! Embellishments and velvet ribbons paired with a handkerchief and gypsy scarf will get you started to creating these Instagrammable celebrity festival looks!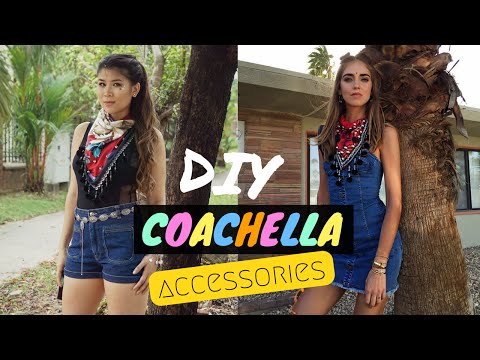 5 Easy & Fun DIY's for Coachella & Other Festivals by LocksandTrinkets
DIY guru, Miss Enocha has curated a must-have music festival look book, which includes a pink satin dad cap, floral crown, faux leather mini-backpack and pearl-laden sandals. Each look is very simple to create, all you need is a glue gun, scissors, and embellishments such as embroidered flowers, multi-chains and pearls. From novice to expert, these DIYs are not only quick to create, they'll get you totally on trend.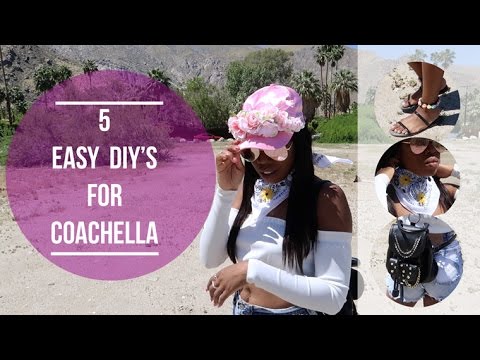 5 Easy & Trendy Fashion - DIY Instagram Clothes by Brianna White
Giving us major Instagram #inspo looks, Brianna combines effortless cool with a fun take on fashion. Her latest DIY is all about getting that Instagram baddie look, from Fenty x Puma creeper DIY satin laces to sliced sleeve cropped hoodies and our favorite off the shoulder men's T-shirt dress. These beginner-friendly DIYs will give your wardrobe a much needed update. Give these Instalooks a try!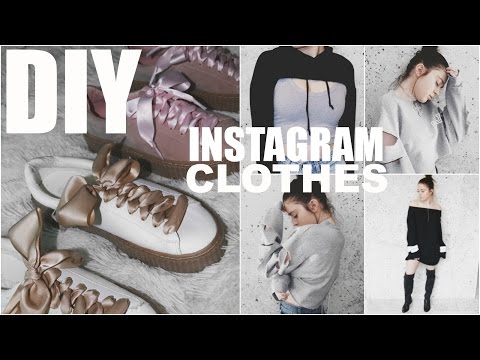 5 Old Clothing DIY Hacks Every Girl Must Know by FashionbyAlly
This San Francisco native is all about creating with upcycling. Ally uploads innovative and imaginative YouTube videos that inspire us all to take our unwanted garments and make them into something new. Her most recent DIY is about giving your old threads more life. Time to get those T-shirts you chucked into the back corner of your closet, because this video will make you happy you hoarded. Time to upcycle your old tees into bucket bags, pillow covers, hair towels, and bodysuits! That's right, not only is this DIY super fun, but it's sustainable too. All you need are tees, belts or purse strap, trims, pom-poms and scissors.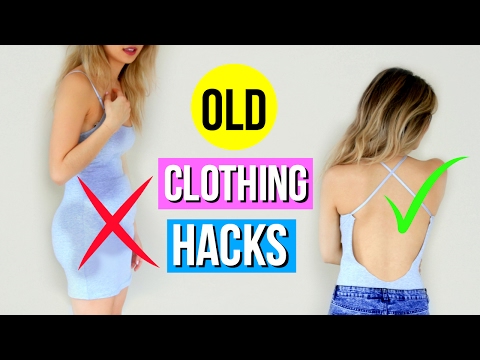 5 Easy DIY Clothing Upgrades & Fashion Hacks by StealTheSpotlight
If you're feeling a bit stagnant with your wardrobe, Katie from StealTheSpotlight will help give you some creative wind and an insta-upgrade to your wardrobe. Our favorite part of this DIY? It features upcycled and sustainable alternatives. No need to splurge on a new spring wardrobe, this DIY gives street-edge to must-haves like the pierced beret, wide-leg track racer pant, and faux-fur trim all in one groovy look book. Whether it's new clothing or past season gear, Katie keeps you loving your clothes longer. Can we ask for more?