Earlier this Spring, Bolt Threads launched their first product - a necktie made of spider webs.
Born out of a curiosity for natural spider silk, Bolt Threads has developed a way to closely mimic silk created in nature by spiders for mass commercial production. They're pioneering more sustainable and non-toxic processes for textile manufacturing. Last year, the company announced a $50 million round in Series C funding, along with a partnership with outdoors retailer Patagonia. We caught up with Co-Founder and CEO Dan Widmaier to chat more about their innovative new material and new necktie.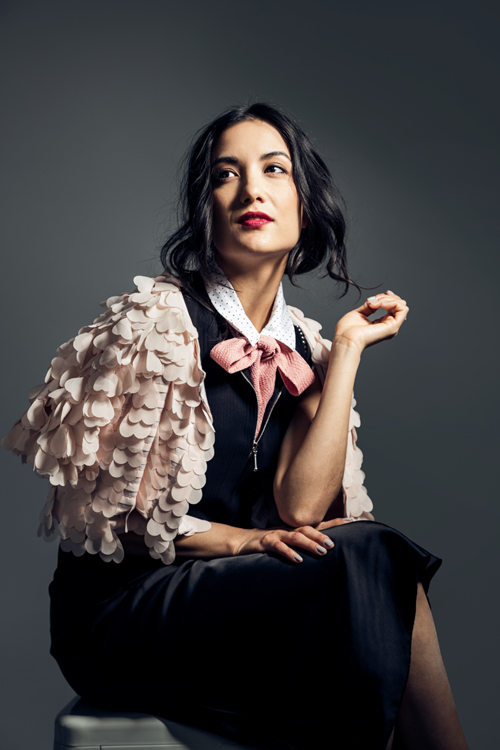 FN: Tell us about Bolt Threads. What is the need in the market for your product/textile?
DW: The team first became interested in spider silk during a Ph.D. program at UCSF and UC Berkeley in 2004. Spider silk is one of the most interesting materials found in nature — it is massively strong and phenomenally lightweight. A spider makes six or seven different kinds of silks with different properties. It can be stronger than steel, stretchier than spandex, and softer than wool. We wanted to create a manmade spider silk from renewable ingredients — something as strong and durable, yet eco-friendly.
The textile industry is responsible for monumentally high levels of pollution and water usage. In fact, 25% of all chemicals produced worldwide are used in the dyeing and finishing of textiles. Through our proprietary technology, we've developed a way to closely mimic silk created in nature for mass commercial production, developing a more sustainable and non-toxic processes for textile manufacturing.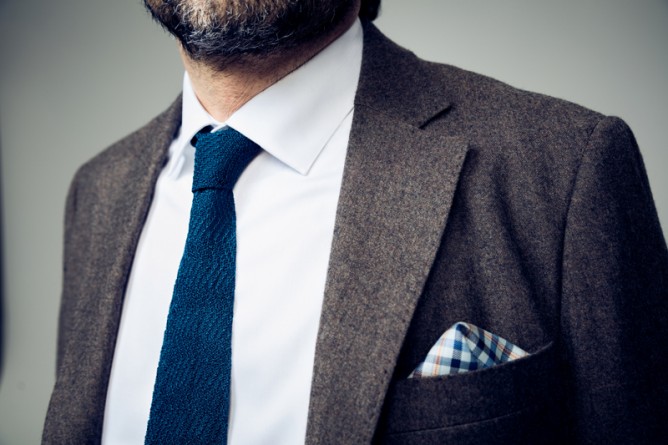 FN: Sustainability has become a big buzzword in fashion. What does sustainability mean to you and how is Bolt Threads a sustainable brand?
Most of the synthetic textiles that are produced today have highly toxic processes, using petroleum-based polymers and non-renewable materials. At Bolt, we are working toward a closed-loop production, ensuring that we utilize renewable solutions that can be sustainably mass produced. Our manmade spider silk is made from three renewable ingredients: yeast, sugar, and water.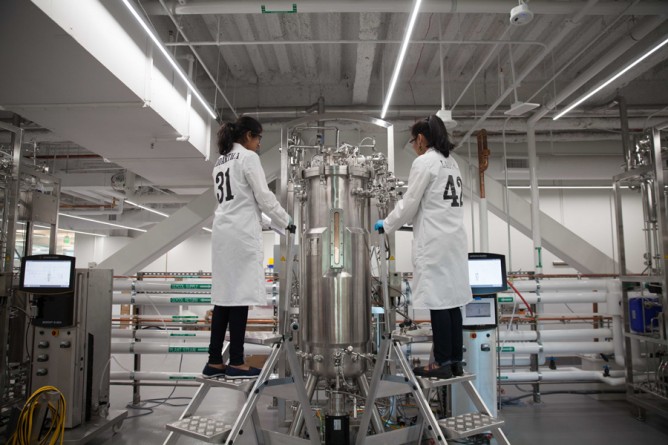 FN: You have a partnership with Patagonia, what does that partnership entail? Are there any other exciting partnerships coming down the pipeline?
DW: We are still working with Patagonia, and the material used in the tie is one step in the process of producing materials that meet Patagonia's specifications for commercial launch. We do have some exciting news coming down the pipeline, however I can't reveal too much at the moment. Stay tuned!
FN: You recently announced your very first prototype product that you launched at earlier this year at SXSW, a knit, spider silk, unisex tie. What made you decide to choose the tie as your foray into the market?
DW: We wanted to produce a festive, memorable item. We chose a tie because we wanted to create an iconic product associated with the history of silk. The Boltspun silk knit necktie honors this history.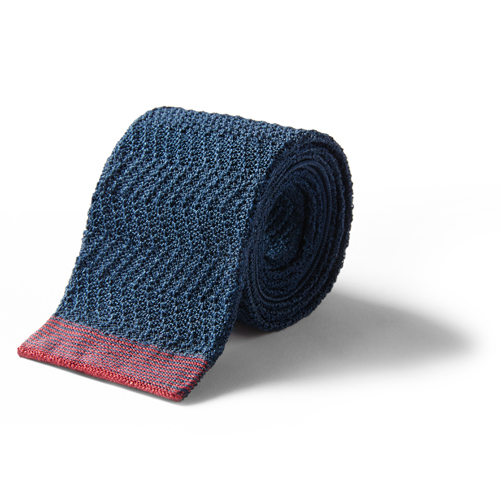 FN: What makes this tie so special? What went into the 7 years of building this product?
DW: The Boltspun knit necktie will not stop a bullet, but it does mark a milestone that this technology is now becoming reality. We now know that we can mass produce the fiber, make it into a yarn, knit it, dye it, and more. The tie itself is comprised of dragline spider silk, it's about 90 km of filament, and the aesthetic design pattern of the product is inspired by the microstructure of the protein beta sheets the material is composed of. We had quite a bit of fun with it.
It's been a long time coming. Over the past few years we've really focused on research and scaling. As a new company and with an entirely new process, we've built almost everything behind manufacturing the product. The tie product launch signifies the end of a chapter for our research phase and the beginning of our foray into making really unique products for consumers and partners alike.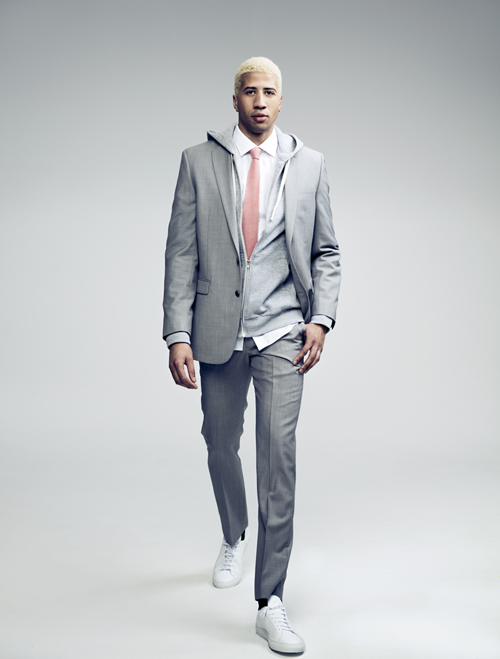 FN: What does the future look like for Bolt Threads? Where do you see the company in 5 years time?
DW: We can't say too much! This is just the beginning for us. Expect to see more products, higher volume, and a broader distribution over time. Our greatest goal for the coming years is to scale to a point where the technology is ubiquitous, and to create more applications for the technology to solve problems.