It's a dilemma that countless fashion-minded start-up entrepreneurs have tried to solve since the 90's movie, Clueless, an automated wardrobe organization system that solves all of our styling needs. Has the technology finally arrived?
Whitney Casey, Founder and CEO, along with Co-Founder, Chief Design Officer and supermodel, Brooklyn Decker have created Finery: The Wardrobe Operating System.
Finery has the potential to optimize how women get dressed and shop. It powers functions like organizing, styling, and shopping for your entire wardrobe. Their technology instantly finds and uploads your purchases — past, present and future, by scanning your email for online purchases. It will catalogue item details like brand, price, size, and season, curate items to view by color, category or purchase date, and analyse your wardrobe for what you have too much of or what you may need. The system will also offer styled looks or help make new ones and coordinate your looks with your calendar, location and the weather.
The start-up already has a clientele of notable fashion influencers such as Moda Operandi's Lauren Santo Domingo, interior designer Kelly Wearstler, Miroslava Duma, and Man Repeller Leandra Medine.
We caught up with Whitney Casey to find out more…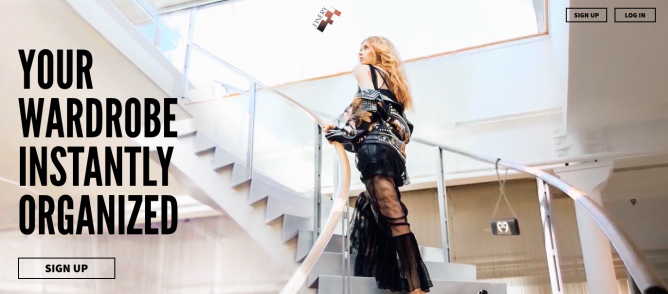 FN: Tell us about your backgrounds and how you came together to co-found Finery.
WC: We connected in Austin over a mutual love for supporting and empowering women (and good Rosé!) The wardrobe operating system was devised from something that we both felt was missing from our everyday lives. We observed that there was very little tech out there geared towards women and saving them TIME. With the technology we created with our team of superstar developers, we aim to fix that. That is why we decided we wanted it to be completely free; we wanted everyone to have equal access to this innovative tool we created. We hope it helps run our user's life, as it pertains to their wardrobe, more efficiently.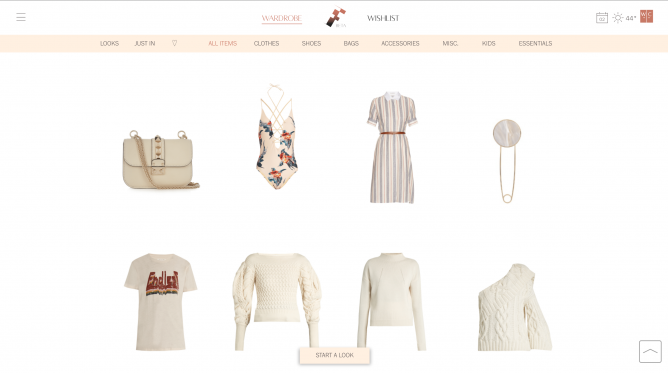 FN: Finery is a "wardrobe operating system" that helps you organize, style and shop. So truth, were you inspired by Clueless? Have you finally done it?
WC: Of course! Who hasn't watched Clueless and wished they could have that closet in their lives? But Finery is so much more than just a closet. The tech approach to this problem is the real game-changer. Unlike existing online closet organizers that require manual data entry, Finery's tech-centric approach does the work for you. That's what really separates us from everyone else — we capture your items & upload them into your wardrobe instantly. Not to mention we give you return notifications, price adjustments- and really operate every aspect of your wardrobe from start to finish.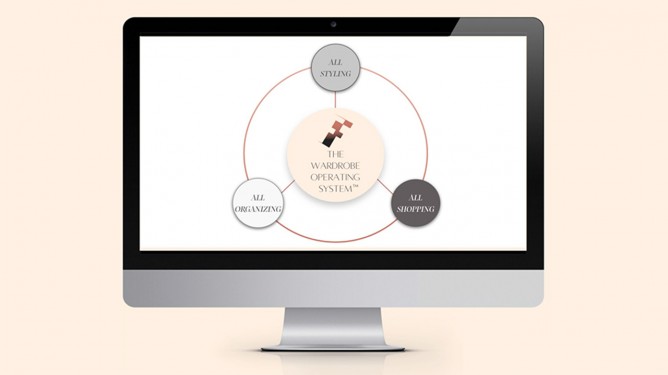 FN: You have an all-female investment team including Brooklyn Decker, and Miroslava Duma and Nasiba Adilova of Buro 24/7. How did you recruit these individuals and was this intentional to bring in exclusively female investors?
WC: We didn't set out targeting female investors — it kind of just happened that way. Most of the male investors we met with couldn't grasp how Finery was different from everything else currently in the market. But it worked out perfectly because we love the idea of creating more opportunities for women. It's empowering and exciting to send the message to a male-dominated community that we are a formidable force and that we deserve an equal voice and opportunity to show what we can do. To set a precedent for women who have ambitions to break through the fashion/tech world, that for us, is really special.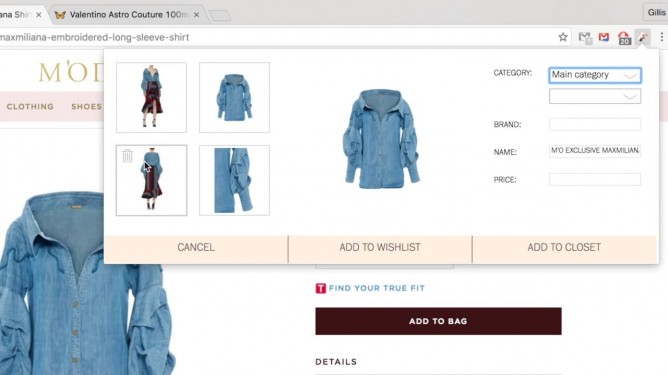 FN: You're currently in private beta. What has been the response thus far from early adopters testing the product? What have been some of the biggest challenges?
WC: The biggest challenge and our greatest success, thus far, has been the creation of our Finery web extension. This was a highly complex and grueling feature that really demonstrates how technology can revolutionize the way we interact with our wardrobes. Not only are all your online purchases automatically captured, but with the extension you can add items to your wardrobe or wishlist with a touch of a button. Gone are the days of endless tabs and shopping cart timeouts, with this button (which is similar to Pinterest's web extension) users can effortlessly centralize their wishlists and shopping carts all in one place.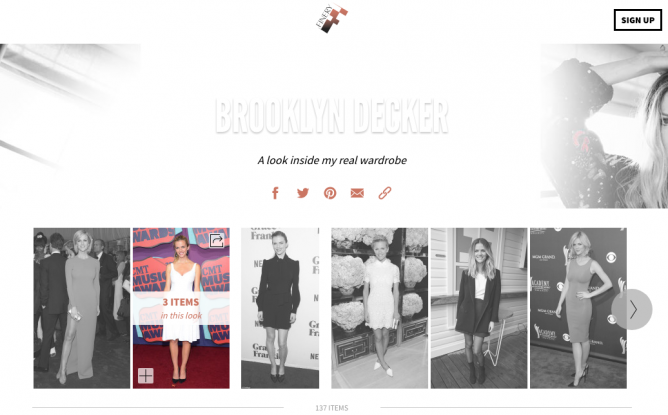 FN: What does Finery look like in 5 years down the road? How many users do you currently have and how many do you hope to draw within the next year?
WC: Finery is actively working on a set of algorithms that will automatically dress users from their own wardrobes. Users will wake up and see a slew of Finery-powered looks based on weather, location and personal preference. When it comes to purchasing new items and shopping strategically, Finery is developing one of the most powerful recommendation engines that will exist in retail. Think Netflix recommendations, but if Netflix could capture an entire history of what their users rented at Blockbuster and saw in movie theaters — all for the past 10 years. These features combine to create the ultimate wardrobe experience.
In the near future, we're looking to launch a machine-curated, peer-to-peer marketplace - a place where users can seamlessly move an item from their personal wardrobe into Finery's marketplace to either sell, trade, lend or donate. Finery will curate each user's experience to show them items in their individual size, brand preference, and price range so all parts of the marketplace are filtered for the individual user. This will make the process of re-commerce strategic, targeted, and effortless.