We've had our eye on the eco-friendly and sassy U.K.-based label, Cossac for some time. Founded by Agatka Kozak, Cossac is designed in London and made in Turkey and promotes the minimalistic concept of capsule wardrobes. Cossac offers a curated selection of contemporary pieces and re-defined basics with a sassy edge. Sustainably designed and ethically produced, each garment is intended to be transeasonal in an effort to minimize wastefulness and maximize the lifecycle of each garment. We sat down with Agatka to learn more about her namesake label with a twist.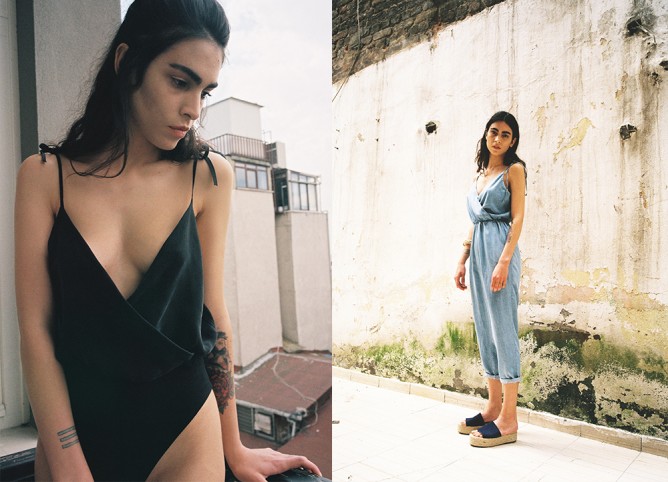 FN: Let's talk about the name of your label. As your last name is Kozak, can we assume that Cossac is a spin on your family name?
AK: Yes that is correct! One of my best friends was always spelling my surname (Kozak) as COSSAC and I thought it would be a nice sounding and personal touch with a twist.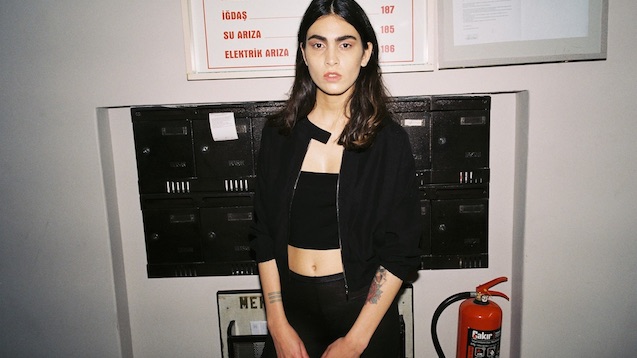 FN: Tell us about the organic and recycled fabrics and materials you use at Cossac and about your manufacturing process.
AK: All our fabrics are 100% eco-friendly; we are using either organic cotton, tencel, modal or recycled fabrics (mostly recycled polyester). Tencel is by far our favourite fabric: it's very versatile man-made cellulose fibre which allows waste from the production to be recycled and used again!
We only use accredited fabric suppliers who we meet personally during our visits to the international fabrics trade shows; we like to maintain a close and personal relationship with all the suppliers we work with.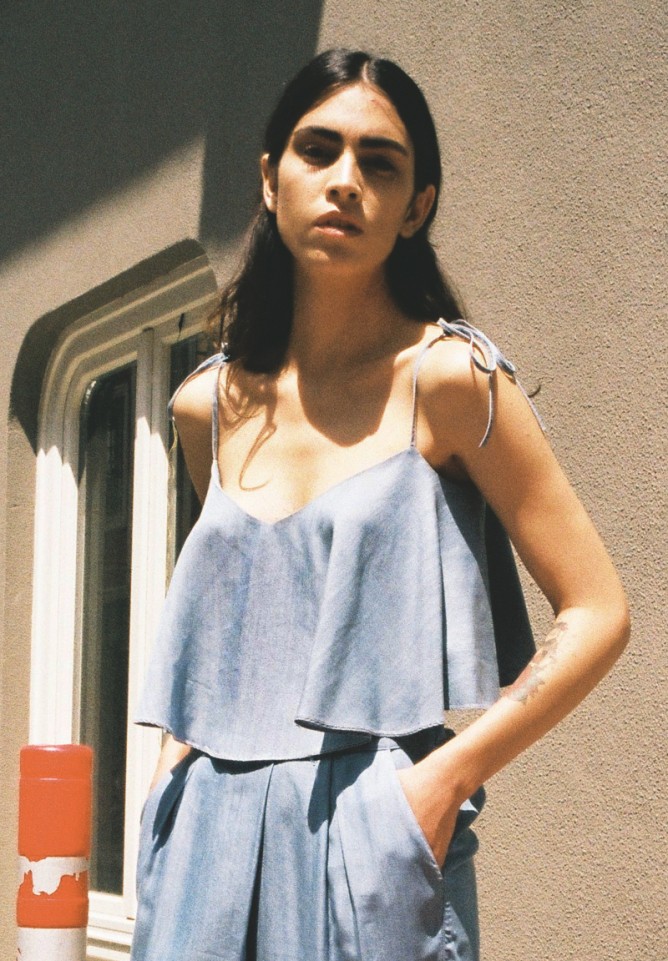 FN: When it comes to production, how do you define ethical manufacturing and how does Cossac build these practices into its supply chain? 
AK: We use a small family run factory in Turkey and we have a very close and good relationship with them. I visit that place regularly to make sure the good working conditions are maintained. Employes work 45 hours per week, working only Monday to Friday and receiving above minimum wage pay. All workers have equal rights; they are not discriminated based on sex or religion. We want everybody in our supply chain to be looked after and happy. I do believe that if you take care of your workers, they will make sure the end product is of a great quality.
Our supply chain is transparent and our objective in a few years is to work towards a closed loop production cycle. We want our product to have a long life cycle and to be able to repurpose/recycle it once it's life cycle is over.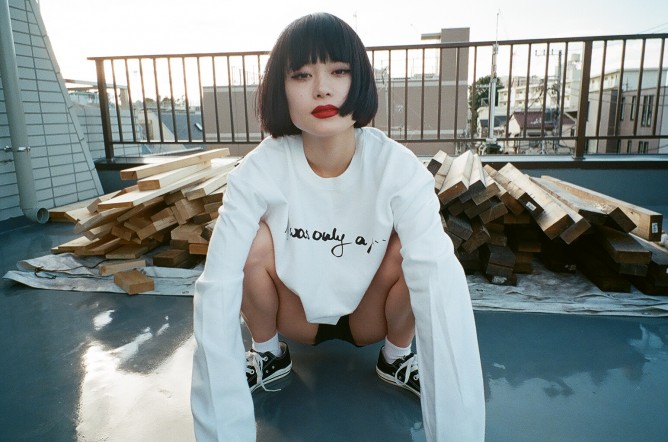 FN: What made you decide to design and produce eco-friendly clothing? 
When I moved to London my whole lifestyle has progressively become more eco-conscious. From the cosmetics I use to food I eat, I have applied the sustainable twist to all areas of my life. As a fashion designer, starting an eco brand was a natural step to make. Gradually, as I was learning more about the horrors of the fast fashion industry, I stopped shopping at fast fashion retailers and noticed there weren't too many eco-fashion alternatives on the market that had that eco-hot sassy twist. I then decided to try to fill that gap in the market.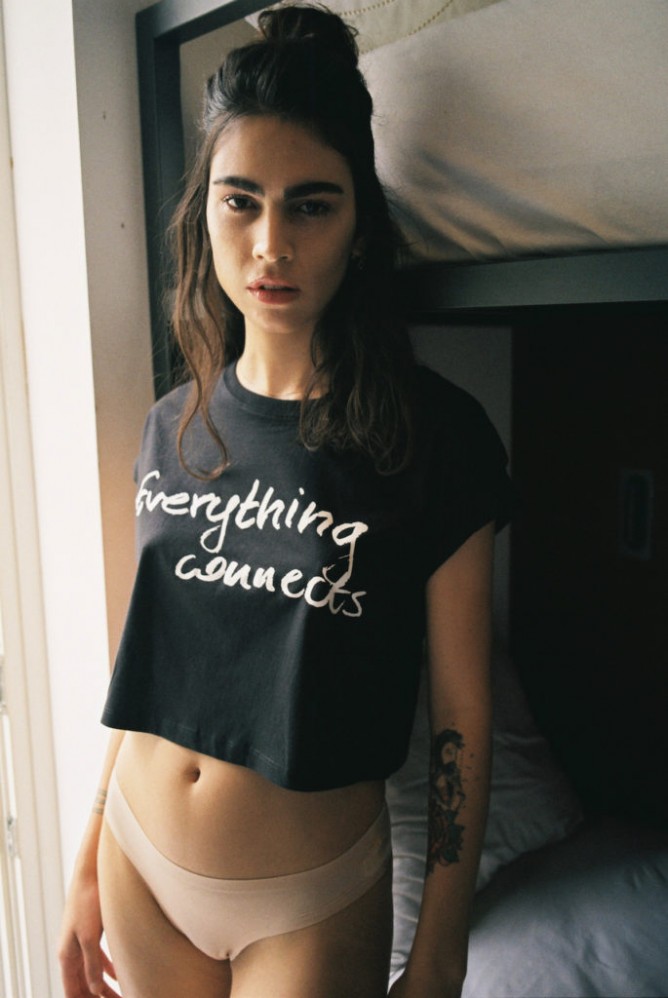 FN: There's a growing awareness happening in the fashion industry right now when it comes to sustainability. Could this be just a trend or do you believe that there is longevity across the industry? Will we see a fully 100% ethical/sustainable fashion industry in the future? 
AK: I definitely think it's much more than just a short trend. Sustainability for me is a clear lifestyle change that many people are slowly turning towards. The massive eco-change is already happening but it will take good few years to apply to the mainstream markets.. I do believe fully 100% sustainable fashion is possible in the future but it would take some time; I would say around 10 years of building customers awareness.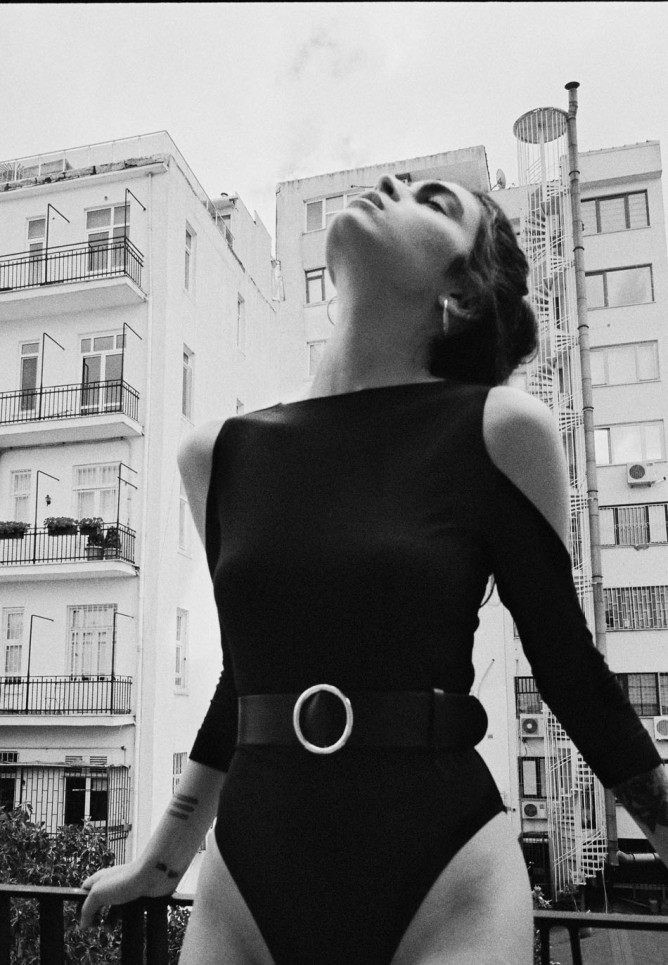 FN: What are some ways consumers today can contribute to a positive social change?
AK: More and more people are asking where things are made which is a great start! Organic eating is such a massive trend too and it is slowly applying to other life areas. People are also buying less into disposable fast fashion and are against sweatshop clothes production. We need to purchase goods more responsibly, thinking about the life cycle of the product, materials used and its manufacturing processes. Sustainable change is a bit slow but exciting and greener times are coming!