Rebecca Minkoff kicked off NYFW inspired by Stevie Nicks and a touch of tech for her SS2018 collection.
This year's interactive #RMunplugged pop-up store presentation represented a strong feminist movement with a heavy injection of tech. The designer's see-now and buy-now model emerged once again with the entire collection being available after the show via Instagram.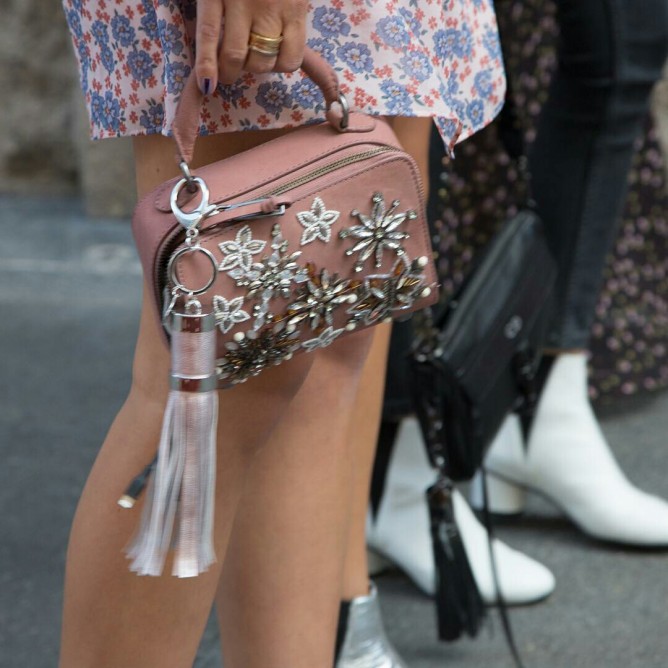 A partnership with Picture Start, a rock-infused traveling photo exhibition curated by Loretta Harms, captured the interactive experience with a very influencer-studded presentation and after party. Notable invitees included Jessica Alba and Victoria Justice along with top fashion/lifestyle YouTubers Leonie Hanne, Xenia Van der Woodsen, Janni Deler, and Emelie Natasha Lindmark.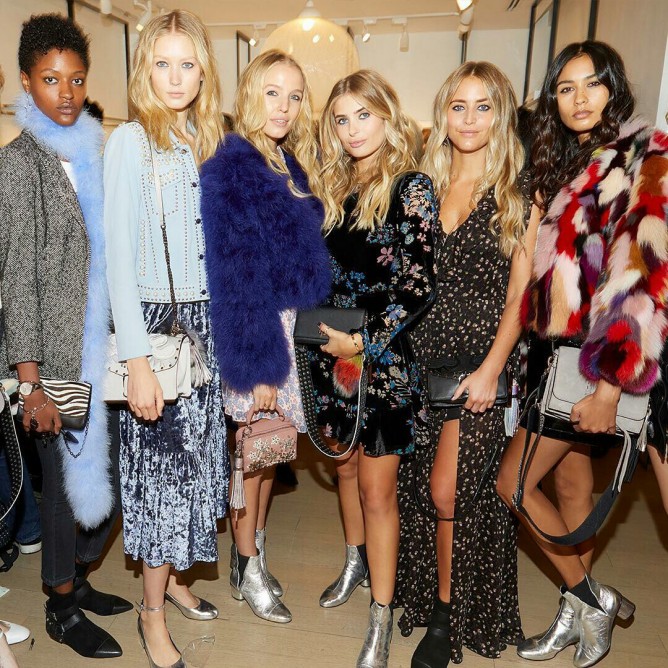 The SS18 collection was inspired by 1970's Stevie Nicks, "Obviously back then, what she was doing was so anti…she probably didn't seem feminine. But when you look back, she's totally showing another side of womanhood," said the designer. The collection story was told in a three-part story of Minkoff's life: the romantic era, spellbound and eccentric. From white lace baby doll dresses, simple eyelet blouses and laser-cut leather bags with rock-inspired embellishments, the overall collection stayed true to Minkoff's spirit of studded leather bags and feminine clothes with '70s details.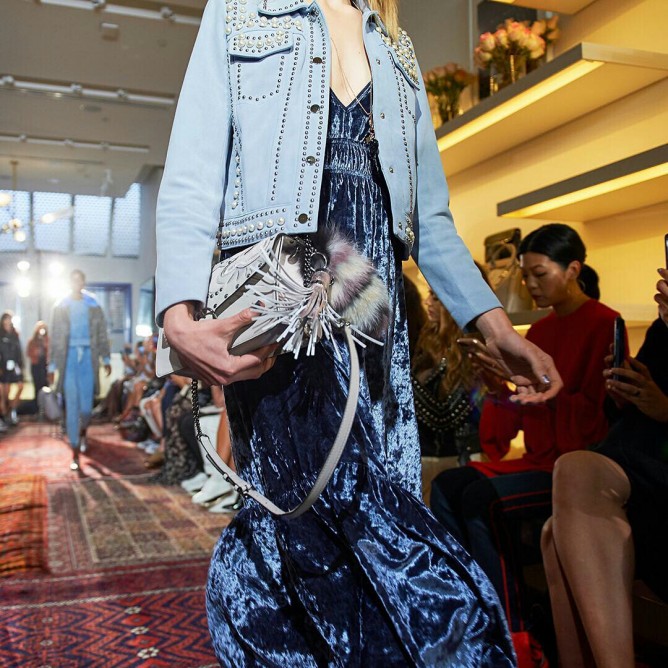 To accompany the new looks of the season were gorgeous heavily embellished luxury bags and accessories. We couldn't take our eyes off of the fresh collection of tech accessories. While we didn't see a huge influx of wearables this season, a standout from the SS18 show was the wristlet for iPhone - offering stylish discreet charging and the charging tassel. Additional tech accessories include holographic and minimalist style phone cases, sleek tablet protectors and more.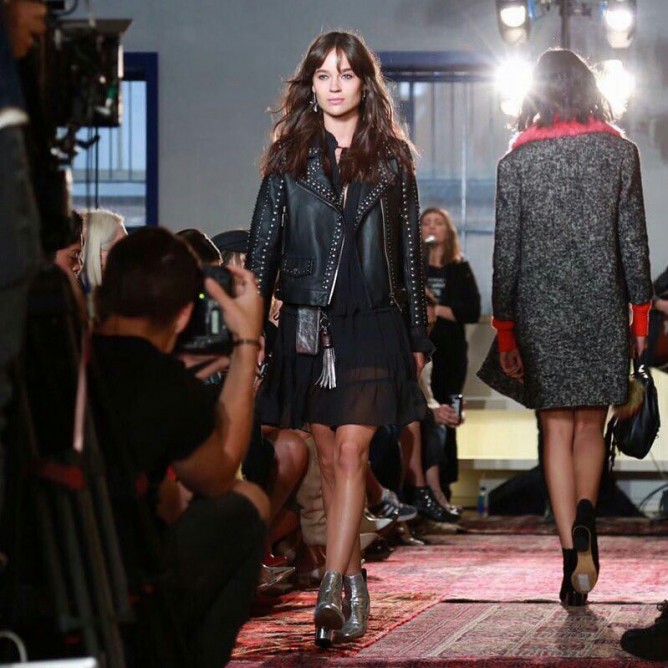 Relive the SS18 presentation and explore this season's new look at Rebecca Minkoff and wearable tech accessories you need now.