This new start-up wants you to fulfill your modern travel needs with the perfect piece of luggage. Away designs thoughtful luggage that solve real travel problems - like a dying phone. With a built-in battery, their Carry-On styles can charge your iPhone or any USB device. The suitcases also feature unbreakable shells and ample space for all your packing needs.
Recently the company raised $20 million after generating $20 million in sales of almost 100,000 suitcases. The funds raised will support their entry into retail with four to six brick and mortar stores. The company is just 17 months old. Preparing to become a lifestyle brand, they'll also be launching a new podcast along with a print and digital magazine. Check out our interview with Away's Head of Global Marketing and Operations, Emma Bates.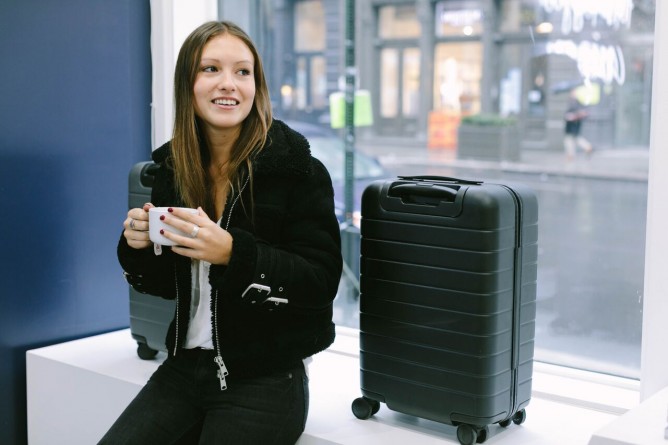 FN: Tell us about yourself and your role at Away.
EB: After graduation, I spent a year and a half consulting, creating content and building community for a number of companies in both London and New York. It was always my dream to start my own company, but after seeing the launch and rapid growth at Away, I knew it was a journey I wanted to be a part of. I joined the team last summer leading the launch of Away's London and Berlin concept stores. Now my larger role encompasses all global marketing initiatives.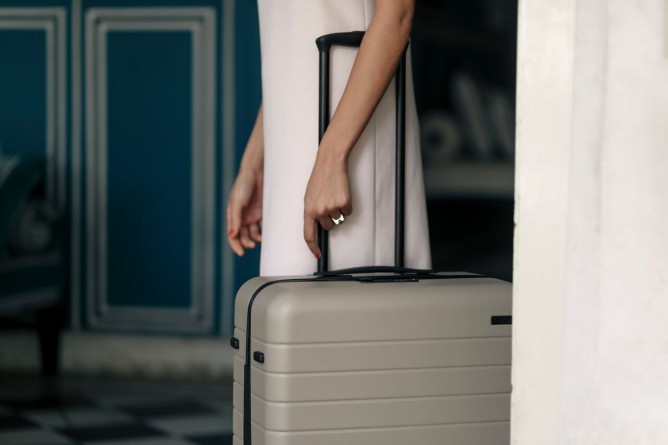 FN: How has Away differentiated itself from other luggage brands in the market?
EB: We're direct to consumer, which allows us to offer a high-quality product at a reasonable price by cutting out the middleman. We're also a team of storytellers who love travel, working with the common goal of bettering the overall travel experience. Prior to Away, there weren't any luggage brands that actually talked about travel. It's always been about a list of marketable product features, rather than the travel experience itself.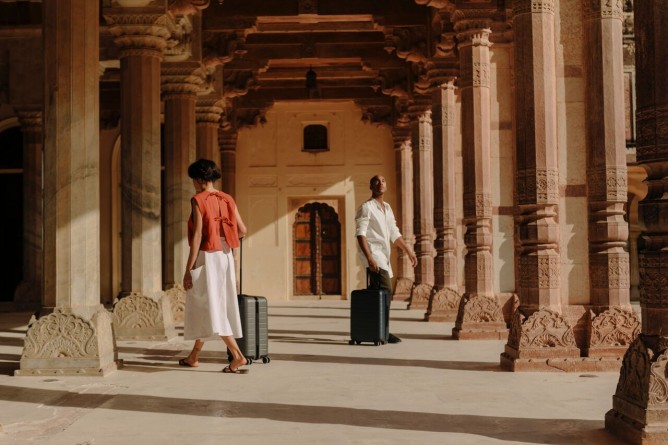 FN: Instagram has been leveraged as a major tool for awareness. How do you authentically connect with your consumers via social?
EB: It's all about creating community and engaging with that community. We provide our followers with beautiful content and stories centering around travel. From my personal experience, I've found that authenticity goes such a long way towards engaging and growing your audience. Our social media team at Away feels the same and has done an amazing job establishing a voice that's reflective of the community we're targeting and the message we want to spread.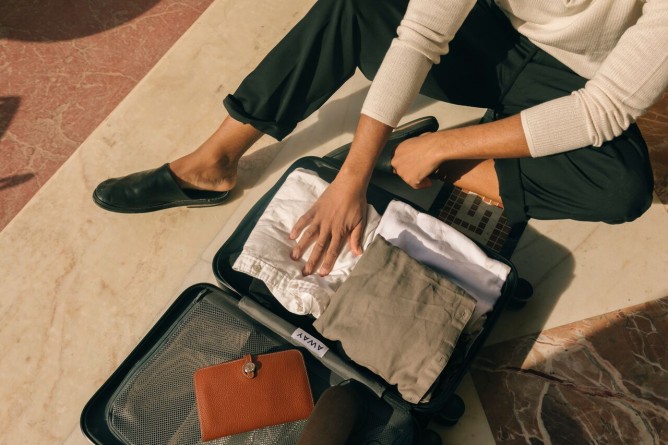 FN: You recently launched a collaboration with Tile. Can you tell us about that collab and how it came about? It makes so much sense! What other collabs do you have in the works?
EB: So many of our customers were asking us to incorporate a tracking device in our bags that we had to listen. When deciding who to partner with, Tile was the obvious choice—it's the most trusted Bluetooth tracking system with an impressively large network that makes keeping tabs on your bag easier than ever. We have plenty of other exciting collabs coming up this year, but you'll have to stay tuned to find out!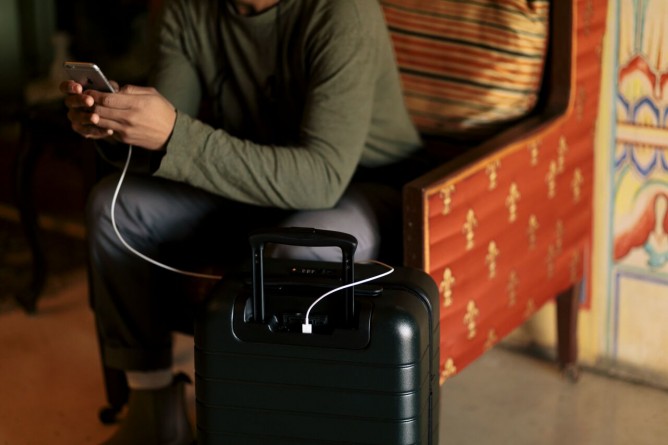 FN: Transparency is so key in this day in age especially to millennial consumers. Where is the product made and do you use ethical manufacturers? What about the materials, are they sustainable?
EB: It was super important to us to partner with manufacturers who hold themselves to the same ethical standards we do. After our co-founders visited dozens of factories, they ultimately decided on one in China who impressed them most with their top-notch workplace. We consider ourselves lucky to be working with such a thoughtful partner.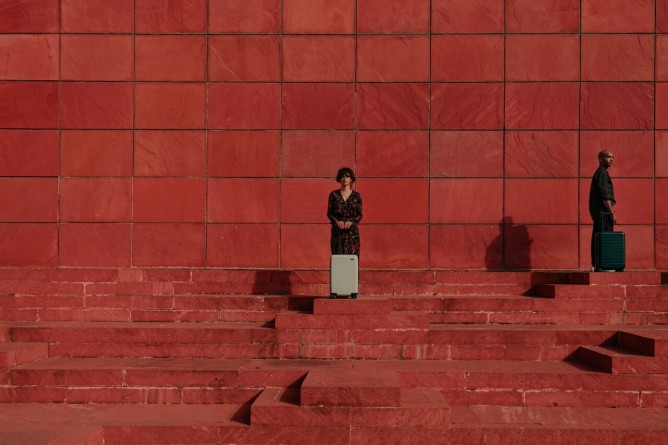 FN: What's next for Away? Where is the brand headed in the next 5 years?
EB: Our ultimate mission at Away is to make travel as seamless and joyful as possible. We believe that travel has the ability to enhance your life and make the world a better place through new experiences and cultural understanding, and we want to do what we can to minimize the parts that can be frustrating so that our customers can focus on the great parts. Over the next five years, we're looking forward to continuing to build our travel product offering, expanding internationally, and opening several brick and mortar stores.