Stella McCartney has been a leader on the forefront of sustainable fashion.
This season, McCartney communicated her commitment to sustainability and reducing environmental waste by shooting her collection surrounded by garbage.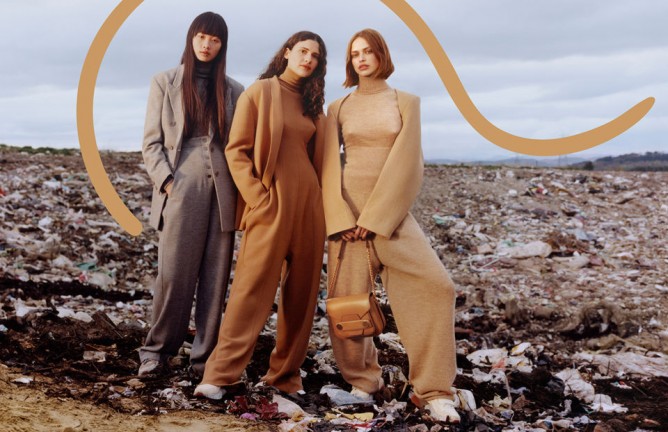 "The idea we had with this campaign is to portray who we want to be and how we carry ourselves; our attitude and collective path," said McCartney. "Our man-made constructed environments are disconnected and unaware of other life and the planet which is why there is waste."
The concept was an exploration of waste and consumption, two of McCartney's key brand tenets — 53 percent of her women's collection is made from sustainable materials, and the brand is vegetarian.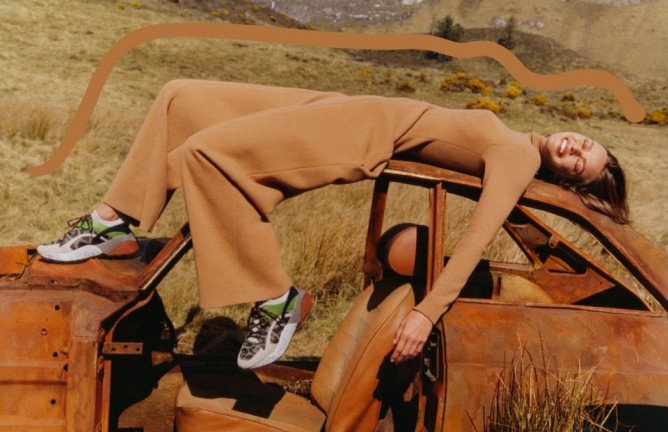 In collaboration with artist Urs Fischer and photographer Harley Weir, the AW17 collection is shot against the backdrop of the eastern coast of Scotland and manmade landscapes formed from discarded items. The campaign calls into question, "What we are leaving for future generations?" In one of the campaign images we see 'clean waste' on its way to a recycling center, juxtaposed with the harsh reality of landfill in another. Models Birgit Kos, Iana Godnia and Huan Zhou provide striking contrast to the bleak environment, bringing a youthful positivity and hope to the message.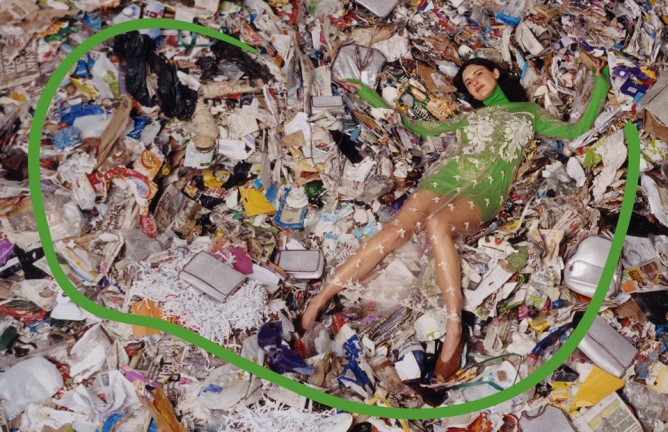 Last month, McCartney revealed that her company had formed an ongoing partnership with Parley for the Oceans, an organization that collects plastic bottles from the ocean and puts them to better use. McCartney is using the yarn on two products: the Adidas by 
Stella McCartney
 Parley Ultra Boost shoe for fall and the limited-edition Ocean Legend Falabella.