Gucci's new campaign, Gucci and Beyond is all about intergalactic style à la Star Trek.
Under new direction by Alessandro Michele, Gucci has seen a fresh update, focusing on Gen Z and using clever meme style advertising. With an ever growing online presence of over 1 million strong, the brand has utilized social media with curated hashtags and influencer campaigns.
Fall /Winter '17 Gucci campaign has just been released and it's an ode to retro sci-fi.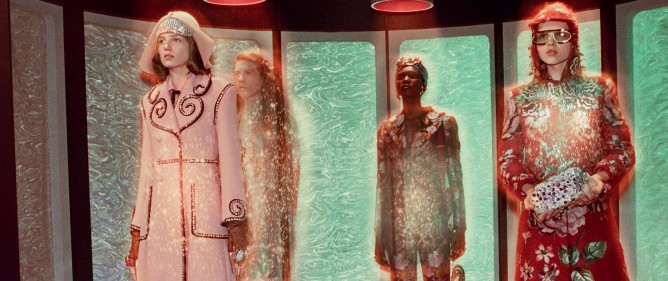 The Gucci Star Trek-inspired fashion film is unlike anything we have seen from the Italian Fashion house. Coinciding with the creative direction of the collection, under Alessandro Michele, the Star Trek vision truly came to life on film and online with hashtag #gucciandbeyond.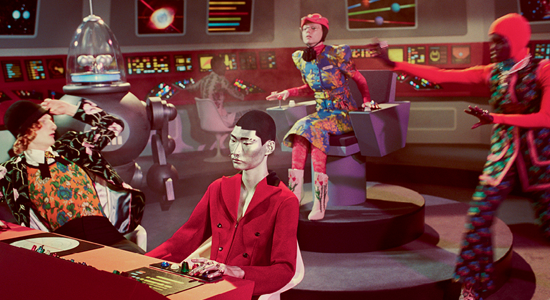 Based on the Star Trek series, 23rd century adventures of Captain James T. Kirk and the U.S.S. Enterprise, the film displays all the makings of Star Trek: humanoids, aliens, robots and earthlings. Captured by photographer Glen Luchford, very fashionable earthlings are decked out in the eccentric and retro-modern Gucci FW17 collection.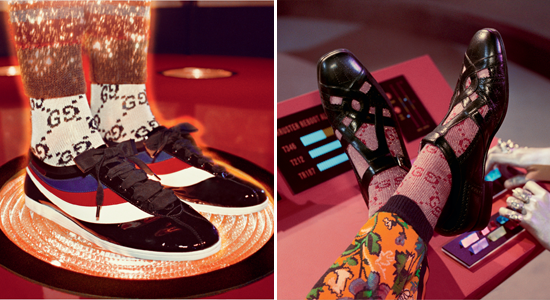 Futuristic and vintage, wallpaper-esque prints and floral suits, mixed patterns, cropped overalls, fanny packs, and PVC pants are just some of the garments in the collection for the season. The highly ornate 60's vibe of the collection truly brought the sci-fi favorite to life.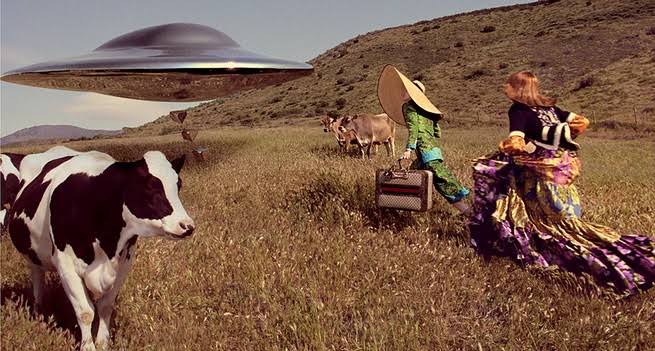 Check out the Gucci and Beyond campaign below and let us know your thoughts on Gucci's newest sci-fi fashion film!