Raven + Lily was originally created to alleviate poverty among women. Currently helping to employ over 1,500 marginalized women at fair trade wages to give them access to a safe job, sustainable income, health care, education, and a real chance to break the cycle of poverty for themselves and their families, Raven + Lily is proving that it is possible to scale a fair trade, fashion forward brand while making an impact for good on people and the planet. The Austin, Texas-based brand designs beautiful products from fashion and accessories to home decor made by hand in economically-challenged countries like Pakistan, India, Ethiopia, Cambodia, Kenya, and Peru.
Raven + Lily is a certified B Corporation dedicated to empowering women through design. We caught up with R+L's founder and CEO, Kirsten Dickerson to chat about how it all began, what "sustainability" really means, and what you can do to help build a better fashion future.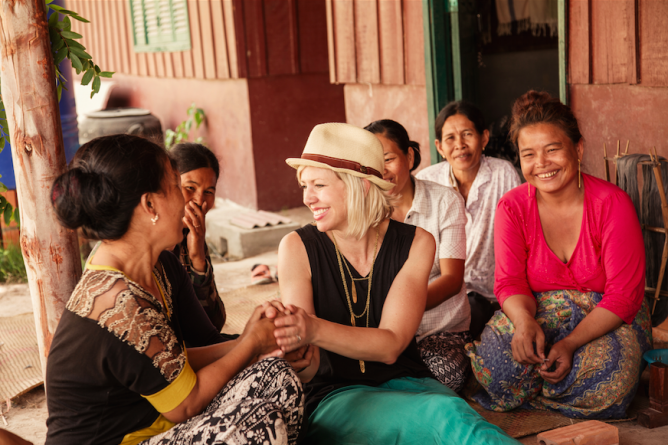 FN: As the founder and CEO of Raven + Lily, what compelled you to start this brand? Can you briefly describe your journey to date?
KD: For more than 20 years, I have been involved in humanitarian work across the world. I volunteered with Mother (Saint) Teresa in Calcutta, directed a child sponsorship program in India, mentored young women in the former Soviet Union, advocated for homeless women and refugees in the US, and co-led outreach in Africa for HIV+ children and their mothers. Those experiences transformed the way I see the world, process my faith, and understand how to use the gifts and opportunities I've been given. After seeing many non-profits start initiatives to train women in design skills, the idea for Raven + Lily was born to bridge the gap between these efforts, developing high quality designs, and then bringing their products to the Western market. Because of my background in art direction and styling for film, I was able to launch Raven + Lily as a volunteer/non-profit effort with the help of several designer friends in LA (2008-10). Once we landed on designs and a model that worked for us and our global partners, we launched Raven + Lily as a social enterprise in 2011 based in Austin, Texas. We've grown from about 75 artisans in 2 countries in 2011 to 1500 artisans in 10 countries today. Our sales outlets are currently though my storefronts, online, as well as wholesale.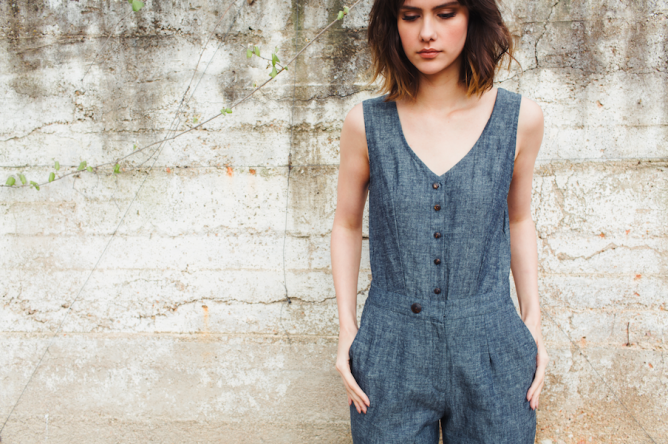 FN: What does your day to day consist of? What are some of the biggest challenges in building an ethical fashion label?
KD: My favorite part of my day is when I'm working on design, sharing the story of Raven + Lily or visiting the artisans. These things feed my soul and grow my passion for the mission and growth of the company. However, the reality is that as CEO I also spend a lot of time raising money, working through business strategy, meeting with my board/investors, and dealing with overall operations. It's a necessary part of the role, but it's the most challenging. As a female-owned social business, it has been hard to raise capital, however, we've had success and I'm grateful for that. It has just taken a lot of time and effort. Because of my experience building Raven + Lily over the past few years, I try to help support emerging ethical brands to share what I've learned along the way to help encourage and guide them in their journey.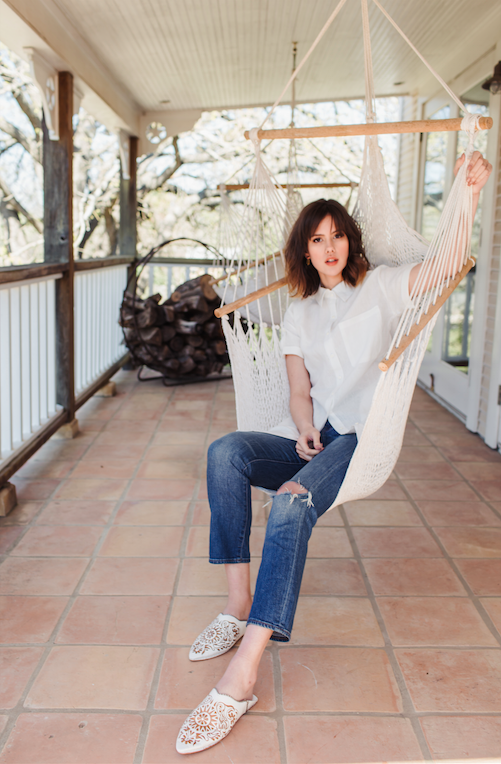 FN: How would you describe the Raven + Lily brand? Who shops your products?
KD: I created Raven + Lily as a holistic lifestyle centered around ethical and slow living. In addition to offering on-trend and wearable clothes, we also are expanding our selection of home goods. Empowering women has always been at the core of our mission, and each of our designs are made with the artisan and the consumer in mind. While our artisans are at-risk women in communities around the country, our shoppers are women who are equally fashionable and conscious about people and the planet. They are looking for an easy way to reduce the negative impact fashion has on the people in the industry and the planet while also purchasing quality products that are truly gorgeous. Raven + Lily has married the two, giving our artisans the tools they need to break the cycle of poverty and empowering the women who shop the brand to better the industry with their purchases.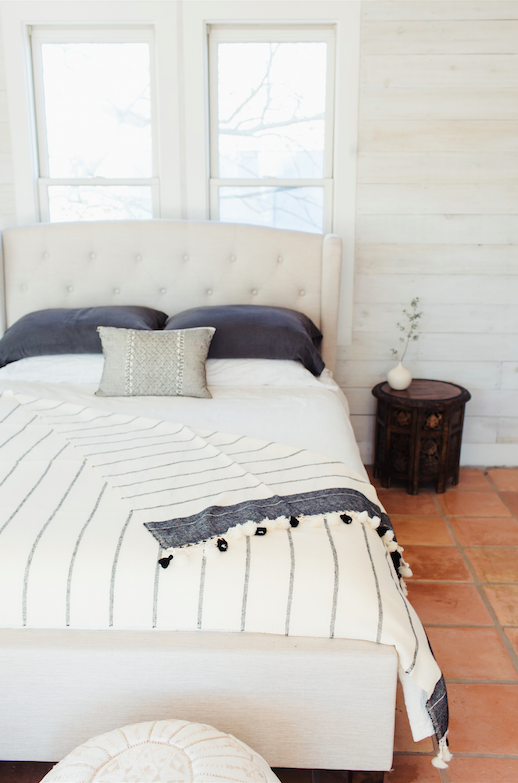 FN: "Ethical fashion" is becoming much more mainstream. What do the terms "ethical" and "sustainability" as they relate to fashion mean to you?
KD: For Raven + Lily, the idea of fair trade is based on the principles of transparency and respect. We want our customers to be able to know that the designs they purchase from us have a traceable story and impact for good on people and the planet, starting with the raw materials (buttons, cotton, dyes) and ending all the way to the finished product. The best way to understand a truly fair trade product, is to read the 10 Principles of Fair Trade from the WFTO (World Fair Trade Organization).
"Ethical" has a loose definition with room for lots of interpretation. A truly "fair trade" product has a defined set of ethics that members of the community are committed to following and require accountability. Both terms are increasingly being used for branding and promotion by mainstream companies these days, so the need to define or prove that you mean what you say is of growing importance in my opinion. Often when you hear the term "ethical", it might only be referring to the textiles used, and "fair trade" may only have to do with the group of makers who most recently touched the product. Maybe the workshop where the clothing item was sewn was fair trade and the workers were treated well, but what about the place where the fabric was woven? Or the farm where the cotton was harvested? R+L strives to source our products ethically throughout the entire supply chain. We think that the sourced and produced components of the supply chain are both important places to treat people and the planet with respect.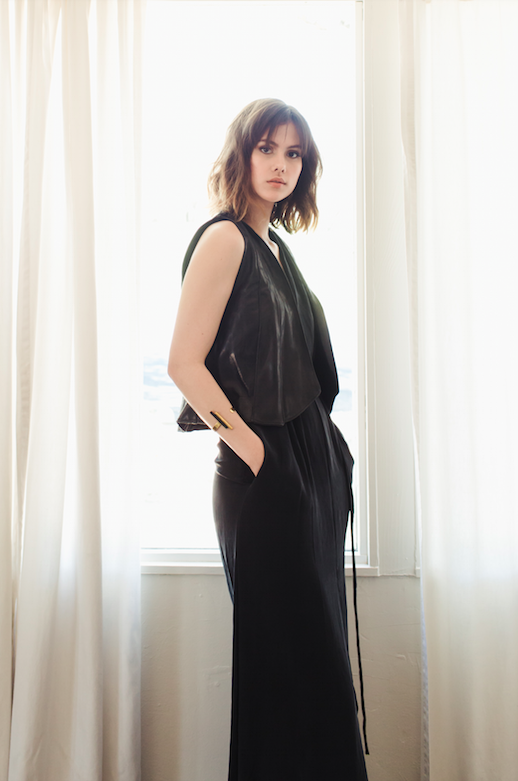 FN: What trends have you noticed when it comes to social enterprise in the fashion industry?
KD: The fashion industry has been increasingly more aware of the social and environmental impact of their work and, due to high consumer demand, the social enterprise space has really taken off. But, because terms like "ethical" and "green" have become mainstream, it also comes at a cost. "Artisan inspired" can often mean traditional embroidery, block printing, embellishment and the like are made by machines instead of by hand. And just because something is "artisan made" doesn't mean that artisan was paid a fair, living wage. Raven + Lily is really leading the movement towards transparency in the industry, working to preserve true artisan handiwork, and paying all of our makers a fair wage for doing work in livable conditions. We are a part of the FTF (Fair Trade Federation), and we come alongside our groups to help them get on the ground training to be part of the WFTO (World Fair Trade Organization). This helps ensure that on both sides of production we are all aiming for the same goal of empowering people through sustainable income opportunities.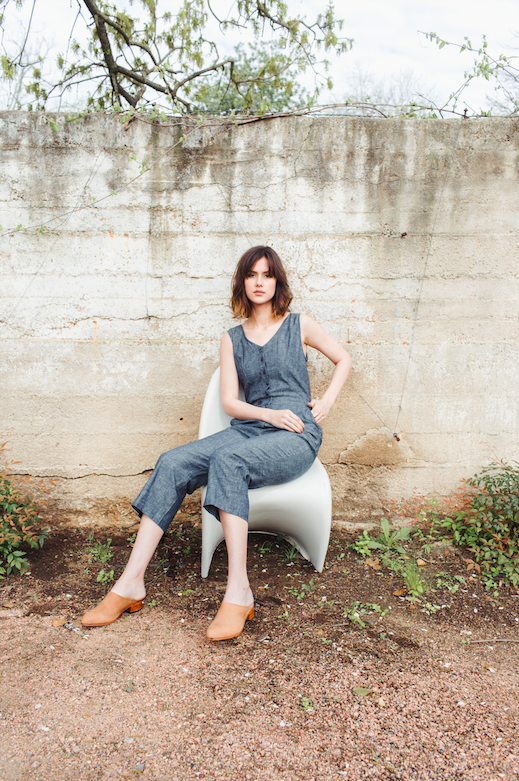 FN: You work with artisans in Ethiopia, Kenya, Malaysia, Pakistan, and Guatemala to name a few. Who are these women? How many artisans do you employ and how do you source the artisans you work with?
KD: Raven + Lily specializes in coming alongside groups of artisan women and providing them with design input and market access. The onboarding process to work with us is extensive as we get to know the group and can assess their strengths and limitations. During our research phase with a group, we will look at samples of their past work to understand their capabilities and to be inspired by their work. Our design team will then develop pieces that are catered to the raw materials access and skill sets of our new partners.
Once we have a design developed, we will put it into production and often pay the artisan group a 50% deposit up front to make sure they have the funds to pay for the raw materials and to pay all the ladies working on the pieces. No matter how R+L sells the product - whether it's sold full price on our website, or at a wholesale rate through our retail partners, or on sale at the end of a season - the artisans always get their full, fair price. The burden is then on the R+L team to take care of the marketing and sales of the collection. This is totally radical in the ethical space!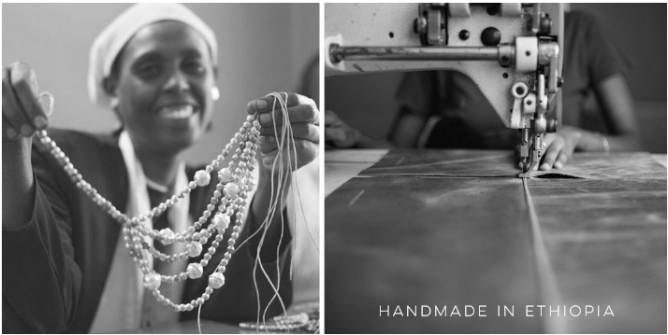 Our primary goal is to provide sustainable jobs for women in positive working environments. We choose our partners strategically and put our focus on creating excellent designs with them so that we can bring them even more business as the market positively responds to our collaborations. We currently help employ over 1500 women consisting of refugees, formerly homeless, HIV+, formerly enslaved, and poverty. So much can be done by providing a woman with a stable job because the statistics show globally that when you invest in a woman she will reinvest in her family and community.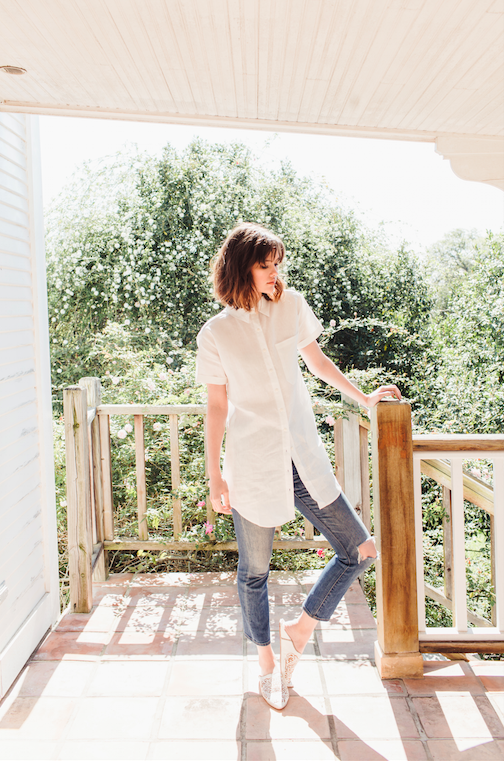 FN: What is the single biggest thing a fashion lover can do to be sustainable? 
KD: Slow down. Think about the story behind what you are about to buy. Does it honor people and protect the planet? If you don't know the answer, then don't buy it. You can survive without it and it's not worth the harm it might be causing. If we stay addicted to our fast fashion culture, then we give into impulse purchases that keep us distant from considering how people are impacted on the other end of the supply chain. However, if you buy fair trade, ethically produced products, then you can have a direct impact for good on people and the planet. Search out those companies and give them your business. It might take some effort, but there are great websites like "The Good Trade", Ethical Fashion Forum, and others that have lists and links to all kinds of sustainable companies. There were really no great ethical fashion/fair trade fashion brands when I started, so I usually bought local indie designers or vintage. I still do that, but I love that there are now ethical options that also support people and the planet globally. Sustainable job creation is the best gift you can give a human breaking the cycle of poverty. Protecting the planet is the best gift you can give our future generations. Again, slow down and shop thoughtfully.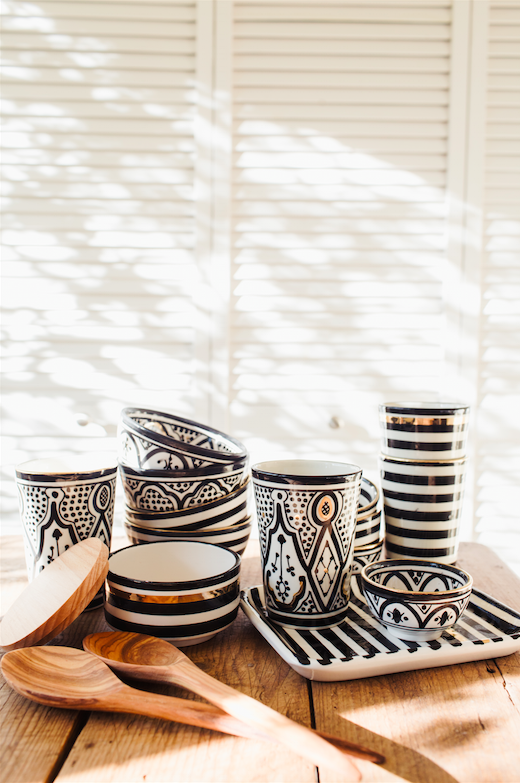 FN: What does the future hold for Raven + Lily? Where do you see the brand in 5 years time?
KD: We are launching with new branding in August! We are also planning to open storefronts in NYC and LA in the near future. Lastly, we launching some amazing new home decor collaborations. More soon, so stay tuned!