Vetements makes a statement on the negative impacts of fashion on the environment with the help of Saks Fifth Ave New York's windows. 
Known as a cool high street brand, Vetements parisian design collective is sending a message of sustainability and ethical apparel production this season. The brand partnered with Saks Fifth Avenue New York for a installation that spoke volumes about fast fashion and its negative impact on our environment.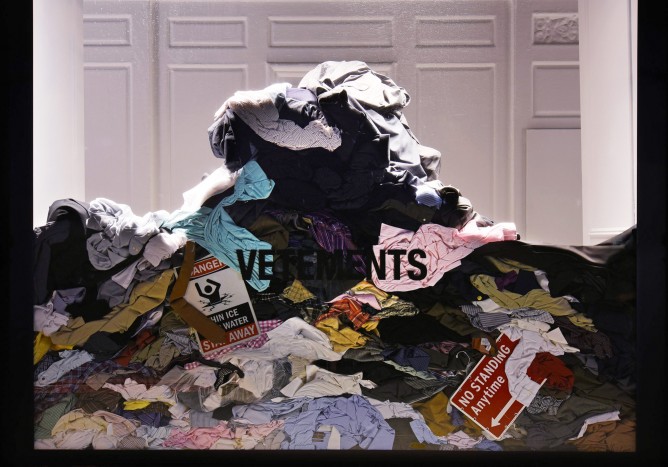 Most recently we've seen high end brands like Edun and Stella McCartney join the eco-conscious movement. So, it's no surprise more high-end brands are following suit. However, Vetements had a more hands-on approach for developing the installation. Before taking over the windows at the iconic luxury retailer, the brand asked store employees to donate their unwanted clothing, as well as Saks itself to free up any unsold merchandise. The designer then piled up the discarded items to create a dramatic display, which was revealed for the first time.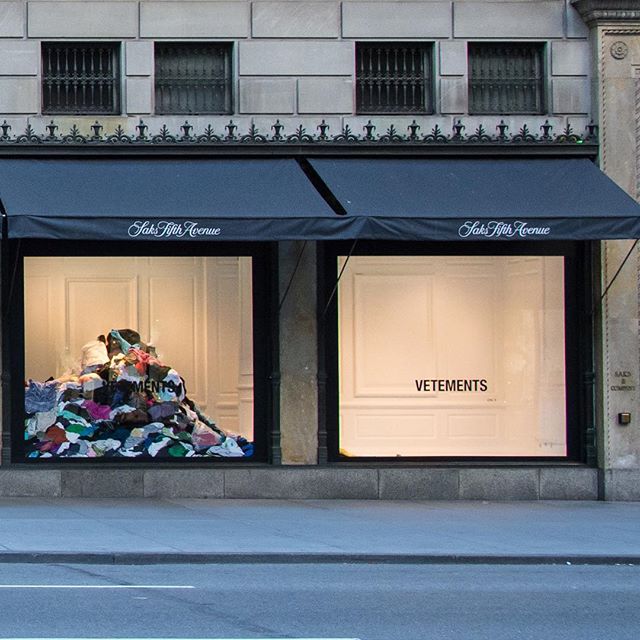 The installation is a reminder that overconsumption is killing our environment. Vetements is not only creating art , but also pushing the #slowfashion movement and reevaluating the current three season production of its collection. Going forward we may see the brand challenge the idea of "collections" possibly releasing more capsule style collections once a year.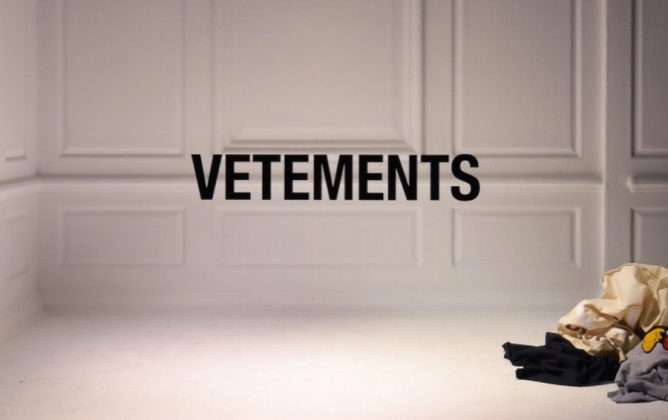 Let us know your thoughts on high fashion going green below and explore images of the display with Vetements and Saks Fifth Ave New York.