FASHIONOTES is excited to collaborate with Sense of Fashion, and offer our lovely readers a product giveaway!
Sense of Fashion is pleased to give away 3 Skull & CZ Wood Bracelets by ChanningCo.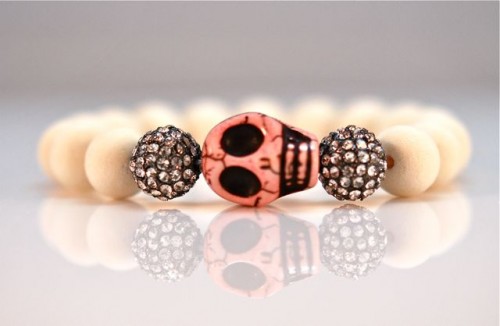 Sense of Fashion will also offer a 15% off site wide discount code commencing today, September 5th and ending Friday September 9th. To receive the discount code you must enter the giveaway!
To enter the FASHIONOTES & Sense of Fashion giveaway:
Email your name & email address to [email protected] with the title "FASHIONOTES Giveaway"
Sense of Fashion pairs online shopping and social media, offering everything from clothing to jewelry, and vintage pieces to shoes. The Etsy-like ecommerce website allows emerging fashion designers & artists to introduce their designs to customers. Shoppers and designers even have the opportunity to communicate with one another, allowing the designer to better understand its market and allowing shoppers to connect with and learn more about the innovative talents.
For those who love all aspects of the fashion industry, we know that innovation and differentiation is key. Sense of Fashion introduces unique fashions from emerging young designers, from every corner of the fashion globe.