It's time to plug in to podcasts, because we've curated our Top 4 female-centric podcasts in sustainable lifestyle and fashion tech.
These podcasters are using the digital space to create a community where like-minded individuals, eco-warriors and eco-influencers can connect and discourse. Whether you're interested in sustainable lifestyle or fashion tech get to know and connect with these change makers and get inspired.
The Green Dreamer - More than just a podcast eco-creative, Kamea Chayne aims to keep you inspired and impact how you view sustainable living. Dive deeper into The Green Dreamer and discover what over wellness is all about. Stand out podcast episode? Her latest interview with CEO, Ellie Dinh of The Girlfriend Collective was not only informative but beyond motivating. Catch the episode streaming now and give her latest episodes a listen, you won't be disappointed. Explore what it means to be a millennial living sustainably in this digital age.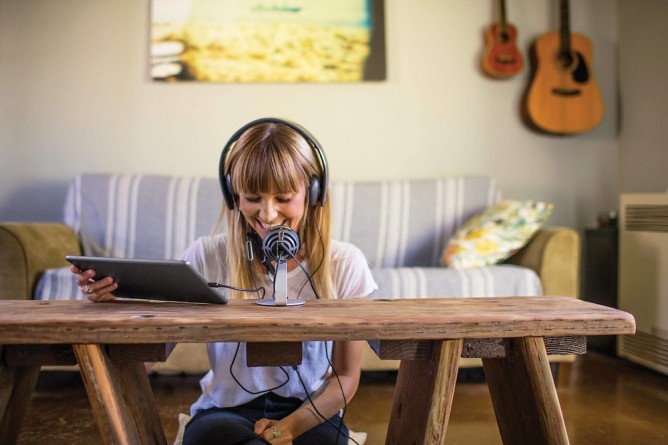 Conscious Chatter - What you wear matters, is the mantra at Conscious Chatter. Created by storyteller and founder, Kestrel Jenkins, this sustainable fashion podcast is more than just responsible fashion. It also serves as a community of conscious sustainable style showcased by real people and stylish change makers. Kestrel got her start at the fair trade fashion pioneer, People Tree in London. She worked with several publications and companies in sustainability – including the GreenShows, EcoSalon, Fashioning Change and FashionMeGreen. Currently, Kestrel is the founder of AWEAR World, a platform that inspires us to think about where our clothes are made. Past guests on the podcast have included designer Mara Hoffman, co-founder of Fashion Revolution, Orsola de Castro and winner of Project Runway Season 8, Gretchen Jones. In a stand out S03 podcast, Kestrel invites Rachel Temko, the founder and creative director of Whimsy+Row, to the show where they discuss the new age of influencers, and Whimsy+Row's approach to digital marketing and the importance of the eco-conscious community. Just one of their many interviews and chats about what it truly means to live sustainably. Getting to the source and engaging with sustainable change-makers is the foundation of the show.
Spirit of 608 - The podcast that's hellbent on one thing, elevating women in FEST. The acronym stands for Fashion, Entrepreneurship, Sustainability and Tech. Do they have your attention? Because they certainly have ours. This millennial community aims to bring together feminists in the digital age. Hosted by Lorraine Sanders, we enjoy her refreshing commentary and knowledge of the sustainable and tech industry. The show is in their third year with 150 episodes with more to come. A stand out episode amongst many (it was hard to choose!) was her interview with Rachel Kibbe, Co-founder of Helpsy.  In this podcast, Rachel talks about how changing her business model of going from retail to becoming a clothing recycling center became an act of activism. It's truly an empowering chat, discussing environmentalism and up-cycling. Tune in and get a fresh take on fashion and tech.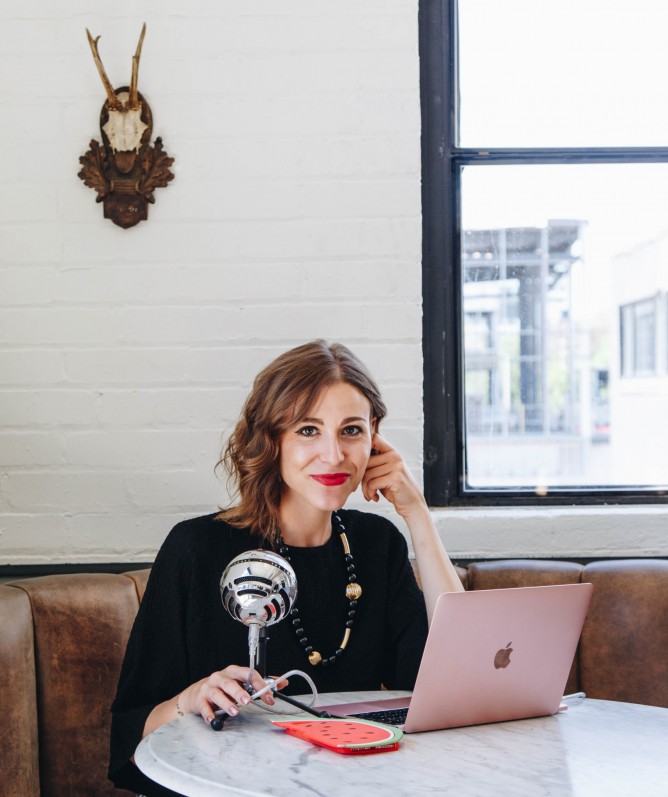 Electric Runway - If you're not familiar with Electric Runway, it's time to get familiar. Wearables, fashion tech and innovative tech brands are the focus here. With founder Amanda Cosco at the helm, Electric Runway is the fashion tech source.Stay on top what new via their Instagram feed, website and podcast. Check out their latest Soundcloud podcast discussing Instagram's new It Girl Lil Miquela a digital model aka CGI and the interest of brands utilizing a digital influencer. In this episode host Amanda Cosco breaks down what's "real" in the digital age. Got your attention? Tune in and don't miss a beat in fashion tech.